Eating salmon during pregnancy may reduce risk of asthma in offspring
Children born to mothers who eat salmon when pregnant may be less likely to have doctor diagnosed asthma compared to children whose mothers do not eat it…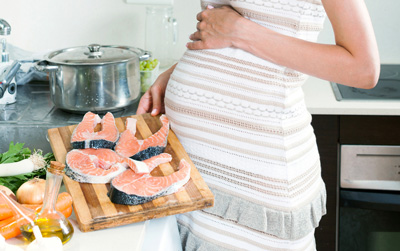 Children born to mothers who eat salmon when pregnant may be less likely to have doctor diagnosed asthma compared to children whose mothers do not eat it, new research has shown.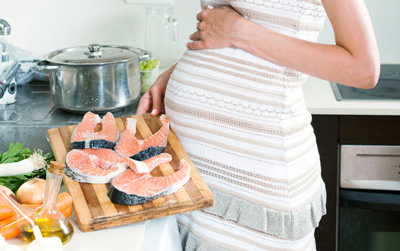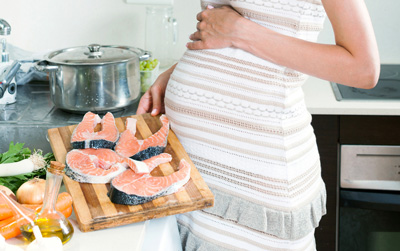 The Salmon in Pregnancy Study, led by Professor Philip Calder of the University of Southampton, was a randomised controlled trial in which a group of women ate salmon twice a week from week 19 of pregnancy. Allergy tests were then performed on the children at six months and then at two to three years of age. Results were compared to a control group whose mothers did not eat salmon during pregnancy.
The early results, which are yet to be published, showed that at six months there was no difference in allergy rate between the two groups of children. However, at age two and half years, children whose mothers ate salmon while pregnant were less likely to have asthma.
These latest results are one example of Professor Calder's ground-breaking research into specific relationships between nutrition and immune-related conditions over the course of the human life course.
Professor Calder receives the Danone International Prize for Nutrition
A particular strength of Professor Calder's research is its translational approach, extending the results of research in mechanistic and basic nutrition science to studies in humans, including both healthy volunteers and patients, thereby influencing the development of nutritional guidelines and innovative treatments. Professor Calder's work was recently recognised when he was named named as the tenth recipient of the Danone International Prize for Nutrition for his cutting edge research on fatty acid metabolism and functionality, focusing notably on the immune, inflammatory and cardiometabolic systems.
Professor Calder's research over the years has shown that certain fatty acids – or a lack of them – are involved in a broad spectrum of common diseases ranging from diverse allergies through to atherosclerosis and inflammatory conditions such as Crohn's disease. The work carried out in this area over the last 25 years, to which Professor Calder has made important contributions, has deepened the scientific community's understanding of the underlying mechanisms that explain the relationship between nutrition and immunity, the important first step in the formulation of nutritional advice for better feeding the immune system.
Though fatty acids are at the centre of Professor Calder's work, he has also covered neighbouring areas such as pre- and probiotics, iron deficiency and amino acids, at all times with the objective of channelling the insights of nutrition science into improved public health.
Professor Calder, also of the National Institute for Health Research Southampton Biomedical Research Centre, said as he received the award: "It is a great honour to receive the Danone International Prize for Nutrition. To me, it represents recognition by the nutrition community of 25 years of research in nutrition, immunology and omega-3 fatty acid functionality. It is also an encouragement to keep going further along this path. Our new findings from the Salmon in Pregnancy Study indicate that early nutrition interventions, even during pregnancy, can have long lasting effects on health."
Related topics
Related organisations