Baketime Ltd recalls various snacks over potential hygiene issues
The FSA has reported that Baketime Ltd is recalling various branded biscuit, snack and confectionery products as they may have been subject to pest contamination…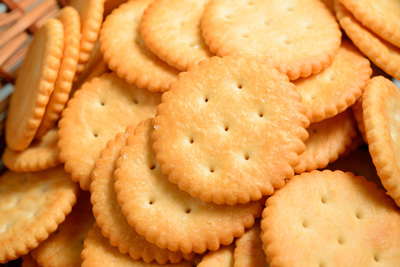 The Food Standards Agency (FSA) has reported that Baketime Ltd is recalling various branded biscuit, snack and confectionery products on a precautionary basis as they have been manufactured in unhygienic conditions.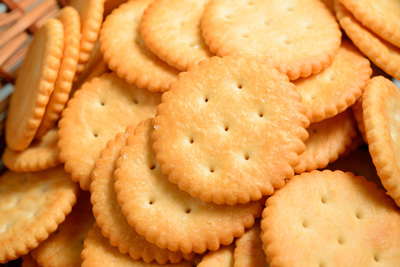 The products listed below as may have been subject to pest contamination. These products are sold by Aldi, Asvina, Booker and LBV.
Webinar: eBook: Thermo Fisher Scientific Food Integrity Collection 2017
Over the course of the year Thermo Fisher Scientific have provided expert comment on a whole swathe of issues including food fraud, origin testing and labelling regulations. This collection also provides access to Thermo Fisher's Food Authenticity webinar series for 2017, where experts delve into olive oil characterisation, gelatin speciation, honey and chromatography, and more.
The products affected by the recall are:
Don't miss our new Food Waste conference!
This event pioneers the conversation on issues relating to food waste, from legislation to packaging and household trends. It will also equip delegates with the strategies and techniques for measuring, monitoring and analysing supply chain to identify areas of food wastage.
Aldi Cheese Thins (10% Cheese) – L16026, L16027, L16055, L16056, L16057, L16073, L16074, L16075
Aldi Cheese Bakes – L16026, L16027, L16032, L16033, L16039, L16040, L16046, L16047, L16053, L16366, L16060, L16066, L16067, L16073
Aldi Oddbites Cheese – L16060
Aldi Oddbites Salt and Vinegar – L16061
Aldi Oddbites Smoky Bacon – L16061
Aldi Ginger Nuts – L16047, L16048, L16061, L16062, L16068, L16069
Bestway Mini All Butter Shortbread L16034
Bestway Mini Brownies L16035
Bestway Mini Cheese Thins L16032, L16033
Bestway Mini Choc Chip Cookies L16035
Happy Shopper Cheese Thins L16026, L16027, L16032, L16053, L16366, L16060, L16066
Happy Shopper Fudge Brownies L16041
Happy Shopper Choc Chip Cookies L16041​
LBV Potato Bakes Korma L16034
LBV Potato Bakes Mild Thai L16034
LBV Strawberry and Vanilla Biscotti L16027
No other Baketime are known to be affected. Baketime has issued point-of-sale notices to be displayed in stores.
Related topics
Related organisations