Mars recalls chocolate products in 55 countries
Mars is voluntarily recalling variants of its Snickers, Mars, Milky Way and Celebrations chocolate confectionery after one product was found with plastic in it…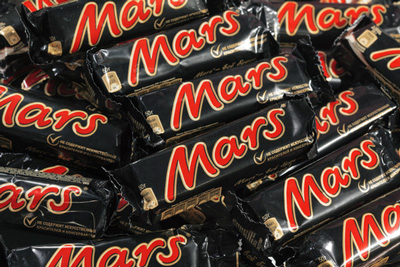 Credit: Roman Samokhin / Shutterstock.com
Mars is voluntarily recalling variants of its Snickers, Mars, Milky Way and Celebrations chocolate confectionery according to the Dutch food and safety authority, Nederlands Voedsel- en Warenautoriteit (NVWA), website.
The recall comes after small bits of red plastic were found in a Snickers bar in Germany.
The products have best before dates of 19th June 2016 and 8th January 2017, and, according to The Guardian, a spokesman for Mars said that the recall affects 55 countries. Mars has said the recall concerns only specific products that were manufactured at the company's Netherlands facility during a limited production period, 5 December 2015 to 18 January 2016. The company added that only certain products labelled on pack as "Mars Netherlands" are affected by this recall. Mars Netherlands exports to a number of countries and some duty-free outlets, so the easiest way for consumers to determine whether they have a product that has been recalled is to look at the label. If it is not labeled "Mars Netherlands," it is not included in the recall.
In a statement, Mars said: "Mars Chocolate is carrying out a voluntary recall of chocolate products of Mars, Snickers, Milky Way and Celebrations after a bit of plastic was found in a product."
The company added: "With this recall, we would like to prevent consumers who have purchased one of the above-mentioned products from consuming it."
The company said a full list of affected products could be found on its Germany website, www.mars.de.
Related topics
Related organisations