Bio-Rad joins the Consortium for Sequencing the Food Supply Chain
Bio-Rad will contribute leading-edge expertise in chromogenic and molecular tests for food pathogens and food quality indicators to the consortium…
Bio-Rad Laboratories, a global provider of life science research and clinical diagnostic products, has joined the Consortium for Sequencing the Food Supply Chain.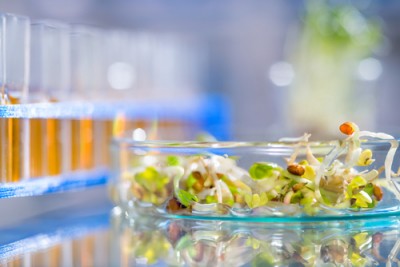 The Consortium was established in 2015 by scientists from IBM Research and Mars. This collaborative food safety platform will leverage advances in genomics to further our understanding of what makes food safe. To help improve understanding of food safety, the consortium will conduct the largest-ever metagenomics study to categorise and understand micro-organisms and the factors that influence their activity in a normal, safe-factory environment. This work could be extended into the larger context of the food supply chain — from farm to fork — and lead to new insights into how microorganisms interact within a factory ecology and be better controlled by new data and science-driven practices. While many food companies such as Mars already have rigorous processes in place to ensure food safety risks are managed appropriately, this pioneering application of genomics will enable an in-depth understanding and categorisation of micro-organisms on a much bigger scale than has previously been possible. The consortium will be adding new members from academia, industry and government.
Bio-Rad to contribute expertise in chromogenic and molecular tests
Bio-Rad will contribute leading-edge expertise in chromogenic and molecular tests for food pathogens and food quality indicators to the consortium. Scientists in the consortium are investigating the genetic fingerprints of living organisms such as bacteria, fungi, or viruses and to gain a better understanding of how they grow in different environments and in raw materials. The data will help detect hazards that signal safety concerns earlier in the food supply chain to diminish the risk of contamination.
Commenting on the announcement, Norman Schwartz, Bio-Rad President and Chief Executive Officer, said, "We are pleased to join the consortium and look forward to gaining insights and developing new products and solutions that will protect the food supply. We believe the combination of advanced genomics along with informatics will provide us with a greater understanding of microbiomes within the food supply chain and help advance the science behind food safety."
"We look forward to integrating Bio-Rad's leading technology into our efforts to map the genetic makeup of the food supply chain — from soil to table," said Jeff Welser, Vice President and Lab Director, IBM Research — Almaden. "By sequencing the DNA and RNA of simple food samples and their environments, we're creating the tools necessary to establish the 'gold standard' for food and help health officials understand what triggers contamination and the spread of disease."
Related topics
Related organisations