KHS' 1-litre PET milk bottle wins award
KHS has won a World Beverage Innovation Award – a prize awarded for innovative designs and products as well as outstanding quality in the beverage industry…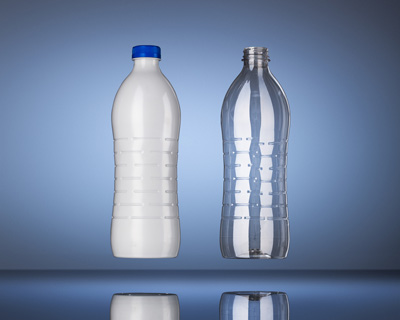 KHS has won a World Beverage Innovation Award for its lightweight 1-litre PET milk bottle.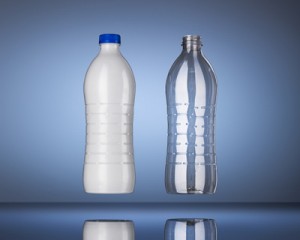 The specialist for filling and packaging systems was victorious with this bottle in the "Best Environmental Sustainability Initiative" and "Best Bottle in PET/PE" categories. The new solution was recognised for its low weight and the related material savings. The prize is awarded for innovative designs and products as well as outstanding quality in the beverage industry.
"We are proud of this award. The award is testimony to our ongoing commitment in the field of innovative and sustainable product systems and solutions," says Prof. Dr.-Ing. Matthias Niemeyer, CEO of KHS GmbH. The lightweight 1-litre PET bottle for milk and mixed milk beverages was developed ready for the market and extensively tested at the Bottles & Shapes Centre at KHS' site in Hamburg. As a handy alternative, the ultra-lightweight PET bottle offers many advantages versus the beverage carton.
KHS' award-winnibg bottle can save up to EUR 140,000 per year
When KHS developed the award-winning PET bottle, the focus was on an exemplary balance between economy, market acceptance, and product quality for the new milk bottle. With a thread diameter of 32 millimeters, the lightweight 1-litre PET milk bottle weighs a mere 20 grams. In comparison, PET bottles of the same size commonly found on the market generally tilt the scales at 22 grams. Thanks to material savings of two grams of PET per bottle, up to EUR 140,000 per year can be saved based on a production of 50 million bottles.
The lightweight 1-litre PET bottle for milk and mixed milk beverages can be aseptically filled; it protects the product, reduces production costs, and is fully recyclable. Its FlipBase base reliably compensates the negative pressure created in the bottle during filling of the warm beverage. KHS offers two versions of the bottle with UV light barriers: a transparent bottle that is covered after filling with a protective sleeve; and a white bottle with a reliable light guard made of titanium dioxide on the other. An intermittent rib structure ensures easy-to-grip stability.
Related topics
Related organisations