Monteloeder targets €2 million Horizon 2020 funding for MetabolAid
Natural ingredients supplier Monteloeder has promised to invest €600,000 in helping its customers launch new products containing MetabolAid if it wins the €2 million grant…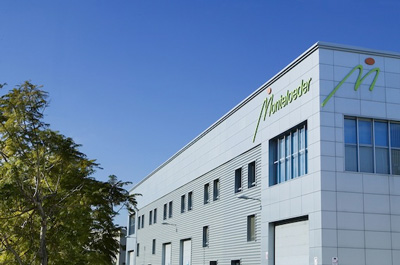 Natural ingredients supplier Monteloeder has promised to invest €600,000 in helping its customers launch new products containing MetabolAid if it wins a €2 million grant from the EU's Horizon 2020 innovation programme.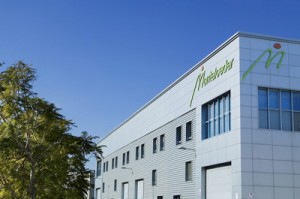 MetabolAid is a botanical ingredient that tackles metabolic syndrome – a dangerous condition in which high blood pressure, high cholesterol and obesity combine to increase greatly the risk of someone developing type 2 diabetes or cardiovascular disease. It is a combination of two plants: a hibiscus variety (Hibiscus sabdariffa) and lemon verbena (Aloysia triphylla). MetabolAid is fully water-soluble and is suitable for use in dietary supplements, beverages and some food products.
To demonstrate the benefits of MetabolAid in humans, Monteloeder commissioned a clinical study involving overweight and moderately obese female volunteers at the University Miguel Hernández de Elche in Spain. The subjects were divided into two groups, with both following an isocaloric diet, but with one group given a formula containing 500mg of MetabolAid and the other given a placebo. The results showed that consumption of MetabolAid for two months in overweight women improved anthropometric parameters, decreased systolic blood pressure and heart rate, and improved blood lipid profile.
Monteloeder is seeking partners to commercialise and market MetabolAid in Europe and the US
Monteloeder has already secured €50,000 after MetabolAid was ranked top in the first stage of the programme. It is now finalising its application for stage 2 funding.
If successful, Monteloeder has said it will match-fund the cost of developing, commercialising and marketing consumer products containing MetabolAid in Europe, the US and Asia – up to a maximum of €200,000 in each region. It has already identified a partner in Japan for the Asian market, but continues to seek two companies to work with elsewhere. The money will also pay for an application to obtain EFSA approval for MetabolAid under the EU's Nutrition & Health Claims Regulation.
Fernando Cartagena, Global Head of Marketing at Monteloeder, said: "Launching a new product to consumers can be risky and expensive, so this represents an excellent opportunity for us to help our customers by taking on some of the financial burden. The Horizon 2020 programme rewards companies who take a collaborative approach to innovation and the commercialisation of science, so we are confident our commitment to match-fund new product development with our three selected partners will resonate with the expert panel that evaluates our application. Very few companies are successful in winning grants, and the fact that MetabolAid did so well in the first stage of the process gives us great hope for this next stage."
Related topics
Related organisations