Detectamet opens its first international base in the US
The company's new facility in Richmond, Virginia, will provide the company's American customers with a more efficient distribution service…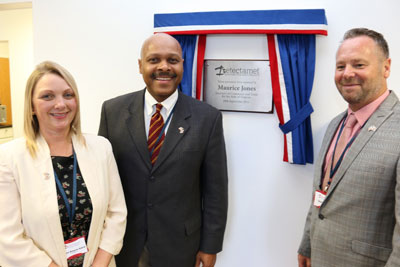 Detectamet has opened up its first international business base in Richmond, Virginia.
Detectamet started in the UK 14 years ago and is now internationally recognised. The company produces several thousand detectable products that food producers require to help satisfy the auditors working to match the standards of the Global Food Safety Initiative. The plastic tools and equipment that Detectamet design, manufacture and distribute can be identified by metal and X-ray inspection machines installed on food processing lines. If the tools or equipment fall into the food processing equipment it is possible for the resulting pieces to be discovered and the contaminated food is then rejected before despatch. This reduces the risk of costly food recalls.
US base will allow Detectamet to more efficiently distribute its products to its American customers
The company's new facility in Richmond, Virginia, officially opened by Maurice Jones the Virginia State Secretary of Commerce and Trade, will provide the company's American customers with a more efficient distribution service.
"We want to provide our American customers with a more efficient access to the biggest range of detectable products in the world," said Sean Smith, Detectamet's Chairman. "We already supply both multinational food brand producers and independent private label food producers."
Angela Musson-Smith, the company's President, said, "We have received a great deal of advice and support from the Greater Richmond Partnership and their staff. They have made our move smooth and we have quickly started to service our US, Canadian and Mexican customers. Over the past three months we have already invested in people and infrastructure and as demand for our products increase in the Americas we look forward to employing more staff at our new premises"