FSA publishes proposals for rare burgers
The increased popularity of burgers served rare has prompted the FSA to look at how businesses can ensure public health remains protected…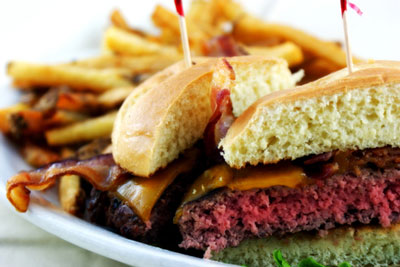 The increased popularity of burgers served rare has prompted the Food Standards Agency (FSA) to look at how businesses can meet this consumer demand while ensuring public health remains protected.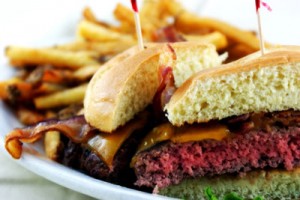 The FSA's long-standing advice has been that burgers should be cooked thoroughly until they are steaming hot throughout, the juices run clear and there is no pink meat left inside. This is because bugs can be present in the burger and can only be killed by cooking all the way through.
However, the FSA has recognised the increasing trend in the preparation and sale of rare gourmet burgers in catering outlets. When the FSA Board meets in September, they will consider the range of controls businesses should take into account when they are considering serving rare burgers.
Businesses will need to provide advice on menus regarding risks associated with rare burgers
These controls should be in place throughout the supply chain and businesses will need to demonstrate to their local authority officer that the food safety procedures which they implement are appropriate. For example, businesses will need to source burger meat from establishments which have specific controls in place to minimise the risk of contamination of meat intended to be eaten raw or lightly cooked. Businesses will also need to provide consumer advice on menus regarding the additional risk from burgers which aren't thoroughly cooked.
The proposals are contained in a board paper published today and subject to approval by the FSA Board at its next meeting on 9 September. Following the Board decision, the FSA will work closely with local authorities and the food industry to assess whether there is a need for further guidance in this area.
Professor Guy Poppy, Chief Scientific Adviser for the Food Standards Agency, said, "We are clear that the best way of ensuring burgers are safe to eat is to cook them thoroughly but we acknowledge that some people choose to eat them rare. The proposals we will be discussing with the FSA board in September strike a balance between protecting public health and maintaining consumer choice."
Related topics
Related organisations