How will food inflation impact coronation tea parties in 2023?
Many Brits will be hosting coronation tea parties across the UK but the ones in 2023 may differ from those in 1953 with food inflation to contend with.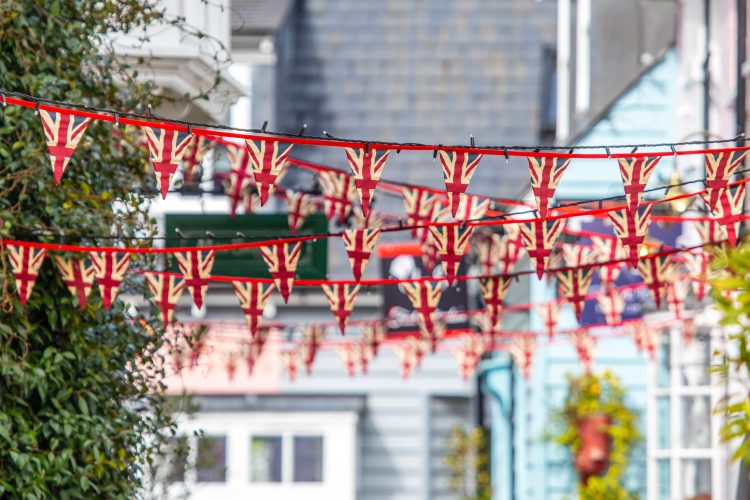 Consumers across the UK are likely to be celebrating the coronation of King Charles III on 6 May 2023, but to what degree has inflation impacted prices of tea party essentials since the late Queen Elizabeth II's coronation in 1953?
Well according to research by tax specialists RIFT Tax Refunds, various items that are likely to be served on picnic tables across the UK have "increased dramatically in price".
The research team analysed the current cost of 11 tea party essentials, including bread, cheese, beer, biscuits and tea, milk and sugar. Looking back at the prices of the products in 1953, the team claimed that the total cost of these products came to 83 pence. Adjusting this to take inflation into consideration the researchers said that this could be converted to £18.78 in today's money.
However, the RIFT team found that the same 11 items today came to an average cost of £19.86, meaning that the average cost of hosting a coronation tea party has increased by 5.7 percent.
Delving deeper into the price differences RIFT researchers found that, in 1953, a loaf of bread would have cost the equivalent of 68 pence today. However, in 2023, the average price of a loaf stands at £1.55, an increase of 128 percent.
What's more, the price of cheese has increased since 1953 (up by 24 percent), meanwhile Branston Pickle has increased by 20 percent and butter is up by 18 percent.
Turning to beverages, the team found that in 1953 a pint of beer cost the equivalent of £2.04 today, however the cost of an pint over the coronation weekend will knock you back £4.50, a 121 percent increase.
But what about a British favourite beverage: the cup of tea? Well the researchers found that the cost of a pint of milk is 3 percent higher today than it was in 1953. However they found that the price of tea is down by 18 percent and meanwhile sugar costs 54 percent less. As a result, the overall cost of tea making essentials now comes in 15 percent cheaper at £1.91 versus the equivalent cost of £2.26 in 1953.
The product that has decreased most in price between 1953 and 2023 is a bottle of Robinsons Orange Squash, which is reportedly 58 percent cheaper today at a cost of £1.51 versus the equivalent cost of £3.62 in 1953.
Commenting on the price differences, Bradley Post, Managing Director of RIFT Tax Refunds, said: "It's fascinating to see how times have changed when it comes to the price of items in our shopping baskets and how, overall, not that much has changed at all.
"Staple items that were locally produced and more readily available are now costing us quite a bit more, such as bread, cheese and butter, as we foot the higher overhead costs of manufacturing, transporting and stocking these goods."
Concluding the findings, Post observed that "the more 'exotic' items that were harder to come by in 1953, such as tea, sugar, fruit, squash and biscuits," but as they are now readily available in British supermarkets, they are "substantially more affordable as a result".
Related organisations
Related regions
Related people