Salalah free zone: A business gateway to growth in MENA
Dr. Ali bin Mohammed Tabouk explains the advantages of utilising the Salah Free Zone, located in the Sultanate of Oman.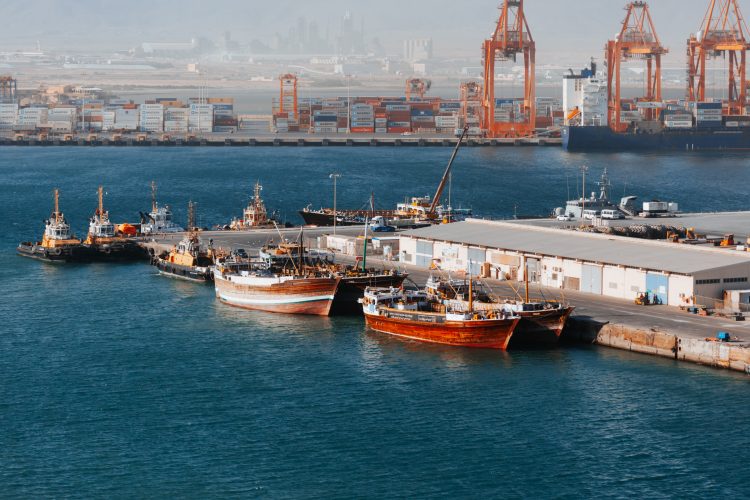 The Salah Free Zone offers access to several lucrative markets in just a few days sailing
At a time of global supply chain disruptions, volatile markets and geopolitical developments putting great strain on food security and trade, industry players worldwide are searching for reliable logistics providers to help them navigate an increasingly complex landscape and provide them with secure connectivity and consistent support. Here, Salalah Free Zone explains why it is ideally equipped to meet this global demand.
Based in the Sultanate of Oman, the Salalah Free Zone (SFZ) offers its customers the solutions needed today not only to safeguard operations in the present and fend off current threats, but also to enable their future growth.
SFZ is one of Oman's flagship economic freezones that features state-of-the-art facilities, top-notch logistics networks and a host of investment incentives that make it the perfect base of operations for producers and exporters alike. This integrated logistics hub, already home to more than $9.9 billion in Foreign Direct Investment, is strategically located in the south of the Arabian Peninsula, overlooking key global trade and maritime routes and offering seamless access to major Gulf Corporation Countries (GCC), Indian and African markets with over 2.5 billion consumers.
The Free Zone's exceptional connectivity is partly due to its direct connection to Salalah Port, a key marine traffic and transit hub that offers swift maritime access to the entire globe, with US markets being a short 18 days away, China 16 days, and East Africa less than one week. Additionally, SFZ benefits from the international cargo and logistics capabilities of the nearby Salalah Airport, which is equipped to handle temperature-controlled products, as well as Oman's advanced road network that enables fast road shipping to Yemen in three hours, and similar journeys to the UAE and Saudi Arabia – the largest consumer markets in the GCC.
customer base, it showcases outstanding competitive advantages tailored to the global food industry. Locally, the southern region of Oman is a main food producer in the Arabian Gulf with over 150 km2 of agricultural land. Meanwhile, SFZ offers easy, unrestricted access to the world's greatest regional and global agricultural production areas such as East Africa, one of the fastest growing agricultural regions, and India, the second largest producer of rice and wheat.
Businesses that choose SFZ as their home in the MENA region will have a chance to operate in a truly business-friendly environment. In the Free Zone, a diverse selection of pre-built industrial units and warehouses is available to accommodate all types of operations, accompanied by a consistent supply of electricity and high-purity water available at subsidized highly competitive rates. The rich offering of land and utilities at lower rates, compared to regional industrial zones, is further complemented by the comprehensive logistics ecosystem of Asyad Group, Oman's global integrated logistics provider.
In addition to its premium utilities and infrastructure, SFZ empowers its food industry customers through unrivaled investment incentives, including sizeable tax and customs exemptions, full foreign ownership and special permissions to recruit 90 percent foreign workforce. All of these advantages mean business can take advantage of a wide range of operational efficiencies.
The Government of Oman has already shown its commitment to invest in the sector and support innovation that contributes to food security, identifying it as a priority in Oman Vision 2040, the country's masterplan for future development. To that end, SFZ closely collaborates with Oman's customs and relevant government entities to offer innovative solutions, the latest of which is a single platform designed to support cross-border food trade in order to meet the growing global demand.
Whether you are an up-and-coming player in the international food market or an established tycoon of the industry, Salalah Free Zone is your ideal MENA destination for ease of investment, ease of business, ease of growth and ease of access to a world of demand and opportunities.
About the author
Dr. Ali bin Mohammed Tabouk is Chief Executive Officer for Salalah Free Zone Company (L.L.C) He holds a Ph.D from Nottingham Trent University in the UK and He holds a Master's degree in Business Administration. He has more than 25 Years of working experiences in free zone sector, international markets experiences, ports sector, logistics and shipping sector, investments and estates, operating and management of international business networking offices.
Related topics
Related regions