UK's "largest" low-carbon fertiliser initiative launched by Tesco
UK supermarket giant Tesco has announced the launch of it's low-carbon fertiliser roll-out to increase food security and decrease its carbon footprint.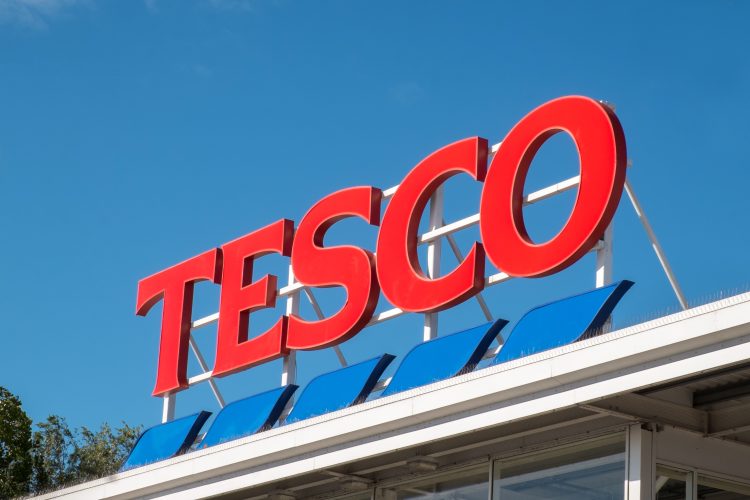 Tesco has announced that it is partnering with five if its biggest field veg suppliers in order to launch what it claims is the UK's "largest ever roll-out" of low carbon fertiliser.
The company has said that it hopes that this move will boost food security in the UK while simultaneously reducing greenhouse gas (GHG) emissions in its supply chain. Tesco has also claimed that, in the first year alone, GHG emissions are expected to be reduced by 20 percent, something that will reportedly be "at no cost to farmers".
Tesco has also disclosed that eight fertiliser alternatives will be used across 1,300 hectares in the 2023 growing season, but the company has plans to scale this up to a minimum of 4,000 hectares in 2024 across Tesco's field veg suppliers.
What's more, Tesco has claimed that the first year of the roll-out will produce up to 70,000 tonnes of fresh produce, increasing to 200,000 tonnes in 2024.
"Fertilisers are a large source of emissions in farming, but high prices and uncertainty have made it hard for farmers to take advantage of low-carbon alternatives," said Sarah Bradbury, Group Quality Director at Tesco.
"We hope that by working with our suppliers, our learnings from this roll-out of low carbon fertilisers can prove their potential to cut emissions and demonstrate what it would take to scale up production in the UK."
According to Tesco, chemical fertiliser costs increased by up to 140 percent over the course of 2022, thus suggesting that low-carbon fertilisers could also be a cost-effective alternative for farmers navigating shortages caused by the war in Ukraine.
The supermarket giant has stated that six of the eight fertiliser producers will be manufacturing their products in the UK from material including food waste, chicken litter, fire extinguisher waste and algae.
"It's vital we keep costs manageable for farmers facing the most challenging market conditions in a generation and help our customers to eat in a way that's good for planet and pocket," explained Bradbury.
Tesco has highlighted that the production of low carbon fertiliser in the UK will create "green jobs" and "could help reduce reliance on chemical fertilisers. Currently, the UK imports around 60 percent of the fertiliser it needs, however Tesco hopes that its new initiative will accelerate uptake and create a "roadmap to scaling low carbon alternatives".
Looking to the future, Tesco has said it plans to introduce the low carbon alternatives to other produce areas, including wheat and barley, where it says that emissions linked to conventional fertiliser account for more than 60 percent, as well as grasslands in beef, dairy and lamb supply chains.
Related organisations
Related regions
Related people