Coca-Cola unveils the world's first 100% plant derived PET plastic bottle
The Coca-Cola Company has unveiled the world's first PET plastic bottle made entirely from plant materials at the World Expo in Milan…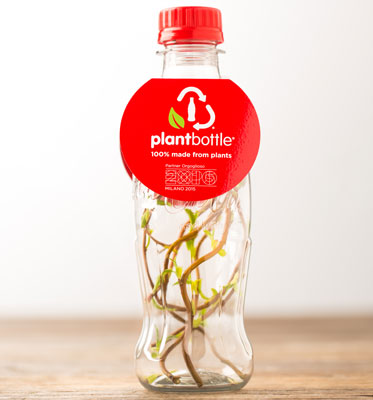 The Coca-Cola Company has unveiled the world's first PET plastic bottle made entirely from plant materials.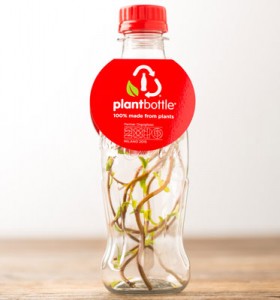 The new PlantBottle™ packaging pushes the boundaries on sustainable innovation by using groundbreaking technology to create a fully recyclable plastic bottle made from renewable plant materials.
Webinar: eBook: Thermo Fisher Scientific Food Integrity Collection 2017
Over the course of the year Thermo Fisher Scientific have provided expert comment on a whole swathe of issues including food fraud, origin testing and labelling regulations. This collection also provides access to Thermo Fisher's Food Authenticity webinar series for 2017, where experts delve into olive oil characterisation, gelatin speciation, honey and chromatography, and more.
PlantBottle looks, functions and recycles like traditional PET but has a lighter footprint
PlantBottle packaging is The Coca-Cola Company's vision to develop a more responsible plant-based alternative to packaging traditionally made from fossil fuels and other non-renewable materials. PlantBottle packaging uses patented technology that converts natural sugars found in plants into the ingredients for making PET plastic bottles. The packaging looks, functions and recycles like traditional PET but has a lighter footprint on the planet and its scarce resources.
Don't miss our new Brexit conference!
This unique event will help you address the impact on your business of the UK's exit from the EU, with presentations from Brexit thought-leaders, peer networking, debate and discussion.
Nancy Quan, Global Research and Development Officer, The Coca-Cola Company, said, "Today is a pioneering milestone within our Company's packaging portfolio. Our vision was to maximise game-changing technology, using responsibly sourced plant-based materials to create the globe's first fully recyclable PET plastic bottle made entirely from renewable materials."
Existing PlantBottle packaging has helped save more than 315,000 metric tons of carbon dioxide
PlantBottle packaging maintains the high quality package consumers expect but with the added benefit of being made from renewable materials. It can be used for a variety of packaging sizes and across water, sparkling, juice and tea beverage brands. Today, the Company uses sugarcane and waste from the sugarcane manufacturing process to create PlantBottle packaging. 
Since the 2009 launch, The Coca-Cola Company has distributed more than 35 billion bottles in nearly 40 countries using its existing partially plant derived version of PlantBottle packaging which is made from up to 30% plant-based materials. It is estimated the use of PlantBottle packaging since launch has helped save the equivalent annual emissions of more than 315,000 metric tons of carbon dioxide.
Related topics
Related organisations