Ecolean receives WorldStar Award for SnapQuick
Ecolean has received the WorldStar Award for SnapQuick from the World Packaging Organisation (WPO), beating over 260 entrants…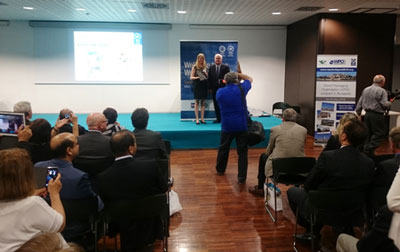 Ecolean has received the WorldStar Award for SnapQuick from the World Packaging Organisation (WPO).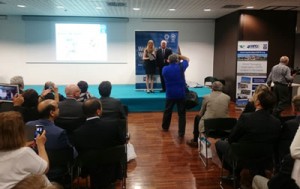 Ecolean's reclosing device SnapQuick, as well as the transparent package Ecolean Air Aseptic Clear and other packages from the product portfolio have all featured prominently at recent international prize awards.
The WordStar award, the pre-eminent international award in packaging, was awarded to SnapQuick, one of Ecolean's most recent product innovations. SnapQuick has rapidly gained international recognition as a lightweight and convenient reclosing device which can be cleverly integrated into several of Ecolean's packaging solutions. Ecolean packaging solutions have been recognised and awarded at several events this year, winning no less than four international awards.
SnapQuick was one of 265 entries competing for the WorldStar Award
"These recent awards all show that our products are gaining momentum in the international market place and that true innovation will always be rewarded. The fact that several of our customers and their brands have been recognised and awarded also makes us really proud," comments Anna Annerås, Marketing Director at Ecolean.
The globally-known award has been awarded since beginning of 1970. This year SnapQuick was selected as the winner in a competition that included 265 entries from 38 countries from around the world.
"The awards are based on the expert panel of judges', consensus that a particular packaging is superior in its category and market, and better in its class in execution or innovation, in comparison to other," explains WPO.
Related topics
Related organisations