Online grocery system launched to aid those seeking food assistance
Feeding America have launched a new online grocery service in the hope to help those facing stigma and transportation issues surrounding hunger.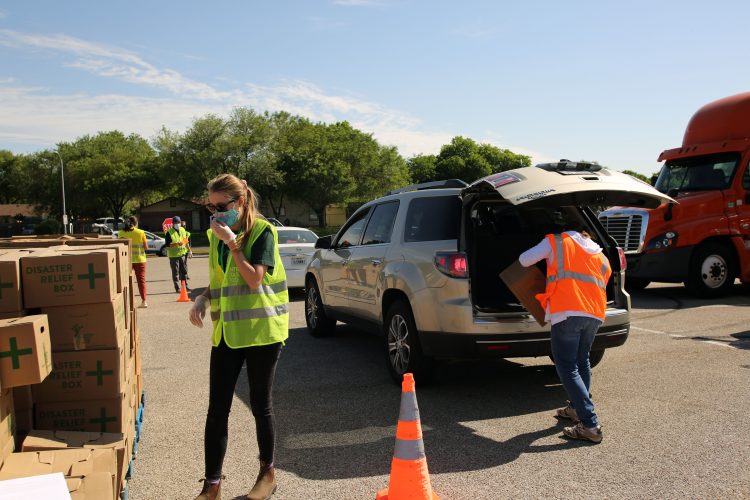 Food banks have become a necessity for even more people over the past year or so
Over the past year, many Americans have faced the realisation that they require food assistance, as they were unable to feed themselves or their families due to layoffs and business closures.
The nationwide network Feeding America launched an online grocery service – OrderAhead – with the aim of reaching more people facing hunger. It expands discreet access to charitable food through a click and collect system. The program enables individuals facing hunger to order food from a Feeding America network food bank or partner organisation, where the items can be collected at schools, drive-thru distributions, and libraries, as well as home deliveries in some markets.  
"Having access to nutritious food is paramount in helping people live better. When someone has a difficult time accessing food, it's important we help connect the dots," said Maryann Byrdak, chief information officer at Feeding America. She described the program as a way to help form connections with people to food assistance in a private manner.
There are 11 food banks and 18 distribution sites that are currently providing food to over four thousand households and reaching nearly 15,000 people. Over the next year, Feeding America says it aims to expand the OrderAhead program to an additional 20 food banks.
Transportation, stigma, and time may be some of the barriers that prevent individuals from seeking help regarding food. So, this means that for those individuals who are uncomfortable about seeking food assistance, the platform may offer comfort as it is said to allow for a more private experience of seeking help.