Recall roundup: Contaminated chicken and mislabelled ice cream, plus more…
Food and beverage products are recalled due to reasons ranging from contamination to labelling errors, and here is New Food's roundup of the most recent cases.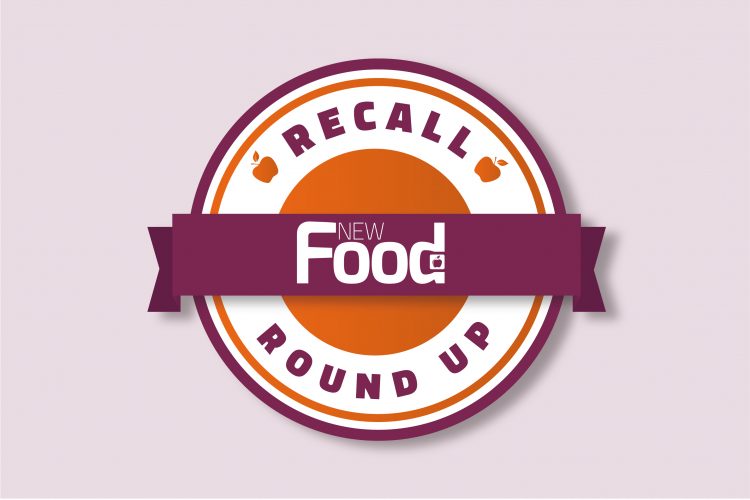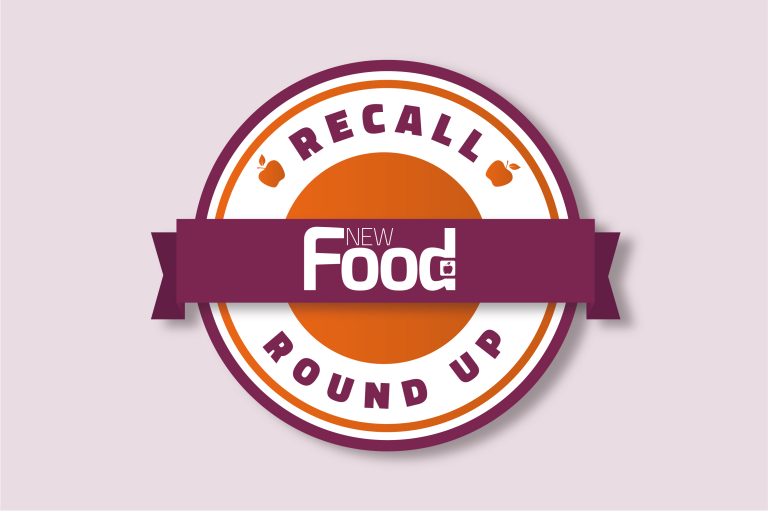 Import re-inspection
Approximately 83,038 pounds of raw beef products are being recalled by La Bodega Meat LLC, a Farmers Branch, Texas establishment. These were not presented for import re-inspection into the United States, according to the US Department of Agriculture's Food Safety and Inspection Service (FSIS).
The various raw beef items were imported on 2 and 3 June 2020. The following products are subject to recall. View Label here.
51.90-lb. Boxes containing various cuts of beef, including:
Boneless ribeye roll
Flank steak
Fresh boneless brisket
Fresh eye of round
Fresh flap meat
Fresh inside skirt
Fresh outside round
Fresh top sirloin
Inside round
Outside skirt
Peeled knuckle
Shoulder clod
The recalled products bear establishment number 'ESTABLISHMENT 5' inside the foreign mark of inspection. The boxes also contain shipping marks 0671-20 or 0627-20. These items were shipped to distributor locations in Arkansas, Missouri, and Texas for food service and retail sales. Product at the retail level will not have any unique identifying labels.
Click here for further information.
Cyclospora contamination
A limited quantity of Marketside Classic Iceberg Salad from select stores have been recalled due to a concern over Cyclospora. This has been issued by Fresh Express as a precautionary measure.
The recall affects all product codes of Marketside Classic Iceberg Salad sold in 12- and 24-ounce packages with best-if-used-by-dates of 19 May to 4 July. These were distributed to select stores between 1 June and 21 June in Iowa, Minnesota, Michigan, Nebraska, North Dakota, South Dakota, and Wisconsin.
According to the US Food and Drug Administration (FDA), Walmart retail stores are removing the recalled product from store shelves and inventories.
For more details, click here.
In cooperation with the Fresh Express recall of bagged salads potentially linked to an outbreak of Cyclospora infections in the Midwest, Jewel-Osco is voluntarily recalling bagged Signature Farms Garden Salad sold in its stores in Illinois, Indiana, and Iowa.
The recalled Signature Farms Garden Salad was sold in 12-ounce bags in the produce section. The recalled products have best if used by dates of 16 May through to 4 July. The best if used by date is printed on the top right corner of the front of the package.
The product has a UPC code of 21130 98135, which can be found on the back of the package and features the plant number S5417.
For more information, click here.
Common symptoms of Cyclosporiasis include severe abdominal pain, diarrhoea, nausea and vomiting, body aches and fatigue.
Mislabelling
Select pints from a single production run of Enlightened brand Chocolate Peanut Butter ice cream pints may have been packaged in containers which state they are dairy-free.
This recall has been issued by Beyond Better Foods, LLC.
Specifically, one lot of Chocolate Peanut Butter ice cream was mistakenly filled in pint sized Enlightened brand Dairy-Free Chocolate Peanut Butter pint containers.
The affected product was distributed nationwide in grocery stores. These packages have a base container labelled 'Dairy-Free Chocolate Peanut Butter' and a lid labelled 'Chocolate Peanut Butter' without a 'Dairy-Free' callout. All affected products have a best by date of 5 November 2021 which is printed on the bottom of the container.
Investigation regarding the source of this mislabelling is ongoing, though it is believed to be an isolated incident.
More details can be found here.
Contaminated chicken
Following a customer complaint, around 59,800 pounds of fully cooked chicken breast nugget products are being recalled by Pilgrim's Pride Corporation, a Waco, Texas establishment.
The customer said they had found rubber pieces in the chicken breast nuggets product.
The frozen ready-to-eat (RTE) chicken breast nugget items were produced on 6 May 2020. The following products are subject to recall. View Labels.
4-lb. plastic bag packages containing 'Pilgrim's Fully cooked chicken breast nuggets,' with a Best-By date of 6 MAY 2021 and lot code of 0127 printed on the retail package.
Product cases contain lot codes 0127105009, 0127105010, 0127105011, 0127105012, 0127105013, 0127105014, 0127105015, or 0127105016 printed on the box.
The products subject to recall bear establishment number 'P-20728' printed on individual retail packages as well as product cases. These items were shipped to retail locations in Arizona, Idaho, Oregon, and Texas.    
For further information, click here.
Related organisations
Beyond Better Foods LLC, Enlightened, Food Safety and Inspection Service (FSIS), Fresh Express, Jewel-Osco, La Bodega Meat LLC, Marketside, Pilgrim's Pride Corporation, Signature Farms, The United State Department of Agriculture (USDA), United States Food and Drug Administration (FDA), Walmart
Related regions