Cleaning sensitive electronics in food processing applications
CRC Food Grade Contact Cleaner designed to safely and effectively clean sensitive electronics in food processing applications.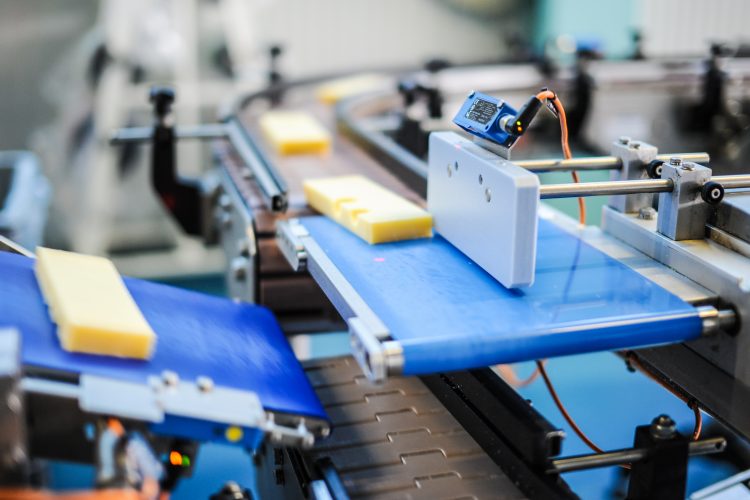 CRC Industries has introduced a new CRC Food Grade Contact Cleaner for use in food processing facilities requiring NSF registered products.
CRC Food Grade Contact Cleaner is an NSF P1 registered cleaner suitable for cleaning sensitive electronics with exposure to incidental food contact. The new cleaner is designed to quickly and easily remove dirt, light oils and contaminants from electronic equipment, and is certified to leave surfaces free of any substance that could be transferred to food being processed.
CRC Food Grade Contact Cleaner was developed for use where lower flash point solvents are permissible. The product is said to evaporate quickly and leave no residue. This should reduce downtime by eliminating the need for waiting, wiping, and rinsing. CRC Food Grade Contact Cleaner is plastic safe and contains no Prop 65 ingredients.
Recommended applications for CRC Food Grade Contact Cleaner include: PCs, relays, edge connectors, tape heads, busbars, circuits, contacts, printed circuit boards, switches, breakers, and control panels.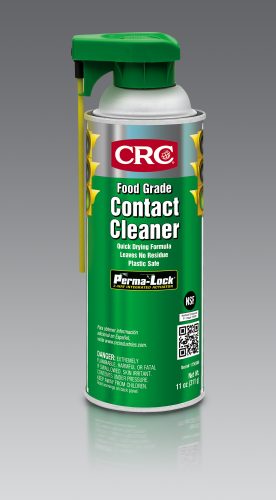 "We have incorporated Food Grade Contact Cleaner into our CRC Stoplight Food Safety Program, a visual identification labeling program that helps minimise risk for food processing facilities by ensuring maintenance employees use and store MRO chemicals in the proper locations," said Tina Christie, CRC Industries product manager. "The STOPLIGHT program involves the use of color-coded stickers on our MRO chemicals that identify where the products can be used, who may use these products, and where they should be stored. Our colour-coding system can be tailored to meet the unique needs of any company involved in the food processing and handling supply chain."
The CRC StopLight Food Safety Program is a component of the CRC Risk Reduction Partnership Plan (R2P2), designed to reduce costs and minimise risks associated with the acquisition, use and disposal of maintenance chemicals. R2P2 aims to help businesses identify and simplify confusing cost generators, lower MRO chemical ownership costs, and also achieve maximum regulatory compliance.
CRC Food Grade Contact Cleaner is packaged in a 16-ounce aerosol can that features the proprietary S.D.[L.] Safety Data Label on the reverse side of the product label. The can also features a CRC Perma-Lock 2-Way Integrated Actuator, which secures the spray straw and ensures that it will not detach and become lost in sensitive equipment.
Related organisations
Related people