CRC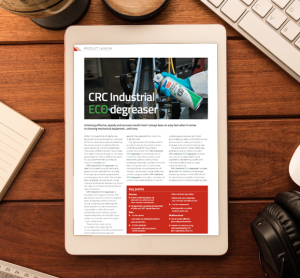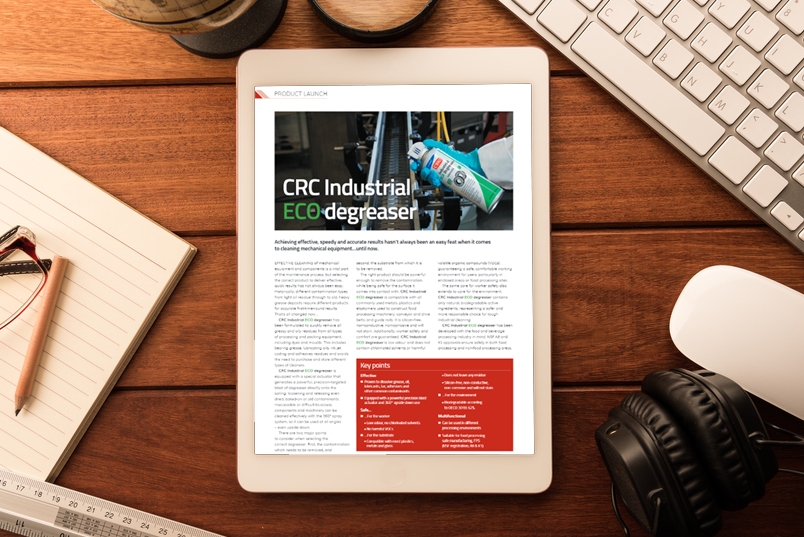 article
Achieving effective, speedy and accurate results hasn't always been an easy feat when it comes to cleaning mechanical equipment…until now.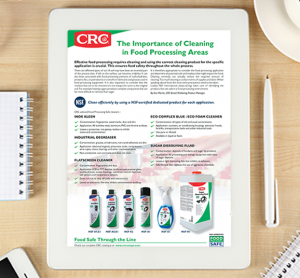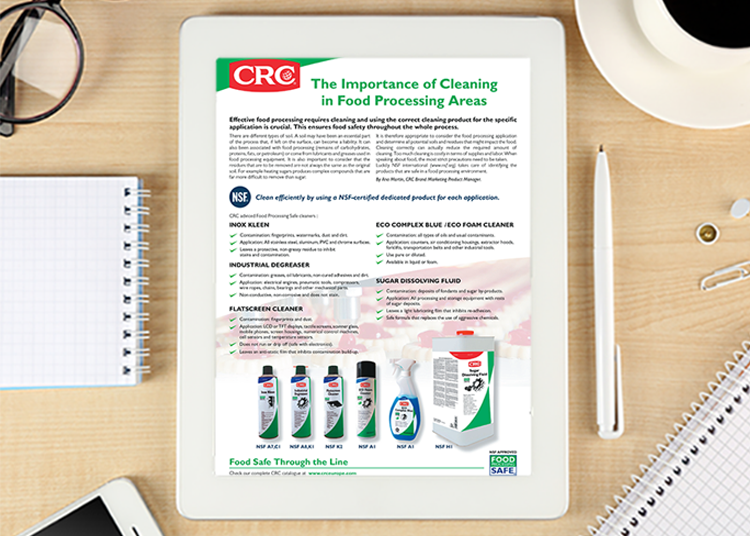 article
Effective food processing requires cleaning and using the correct cleaning product for the specific application is crucial. This ensures food safety throughout the whole process.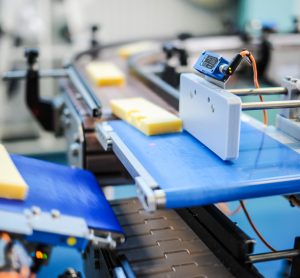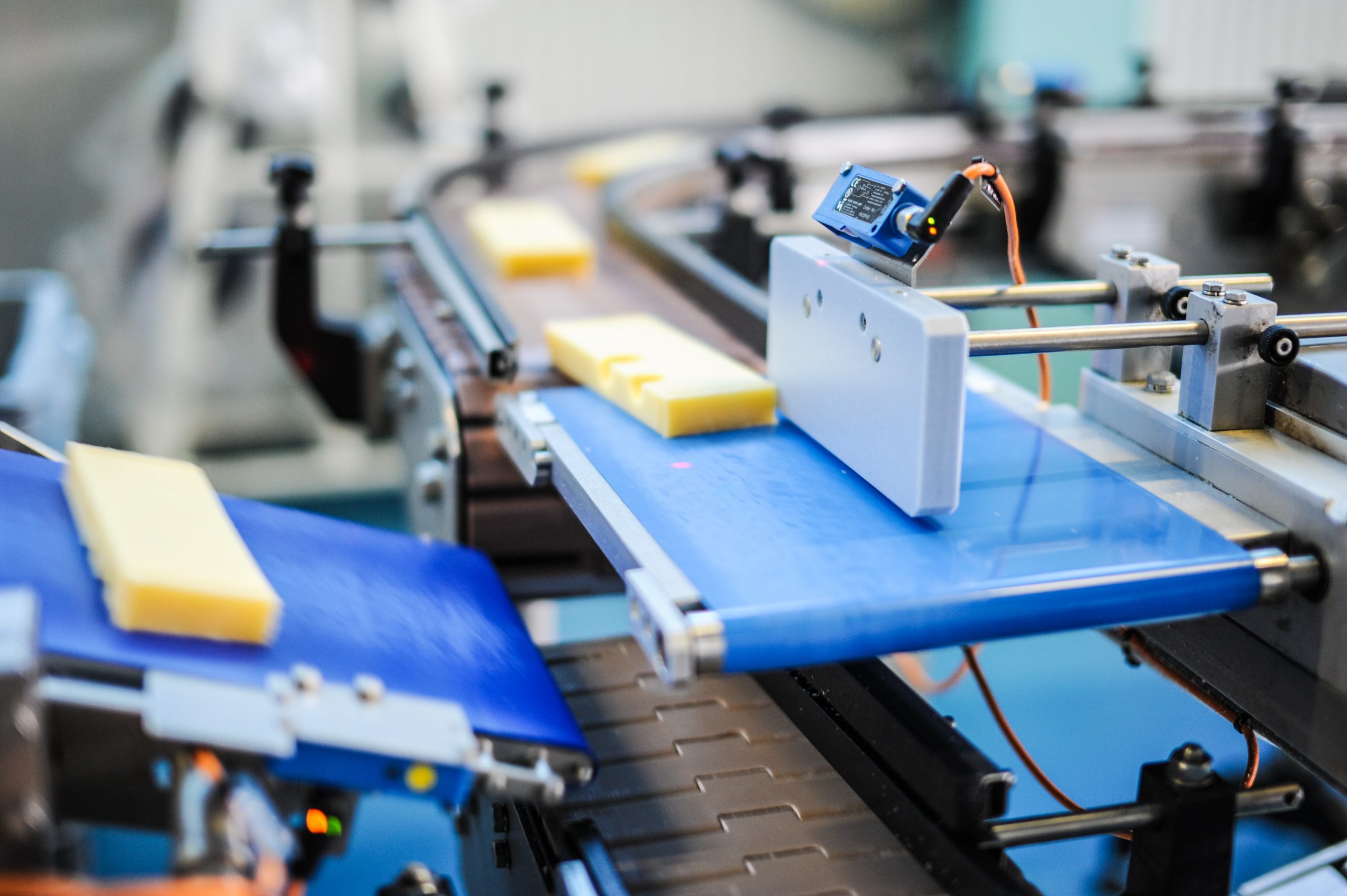 news
CRC Food Grade Contact Cleaner designed to safely and effectively clean sensitive electronics in food processing applications.