Product Launch: The Importance of Cleaning in Food Processing Areas
Effective food processing requires cleaning and using the correct cleaning product for the specific application is crucial. This ensures food safety throughout the whole process.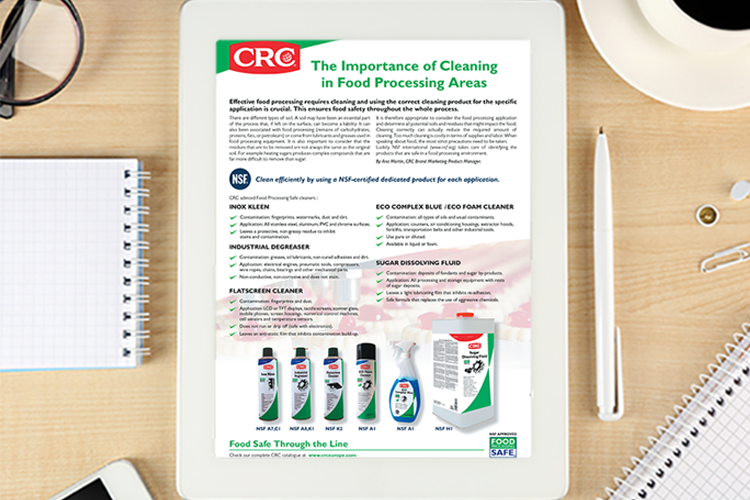 There are different types of soil. A soil may have been an essential part of the process that, if left on the surface, can become a liability. It can also been associated with food processing (remains of carbohydrates, proteins, fats, or petroleum) or come from lubricants and greases used in food processing equipment. 
Issue
Related topics
Related organisations