Product Launch: CRC Industrial ECO degreaser
Achieving effective, speedy and accurate results hasn't always been an easy feat when it comes to cleaning mechanical equipment…until now.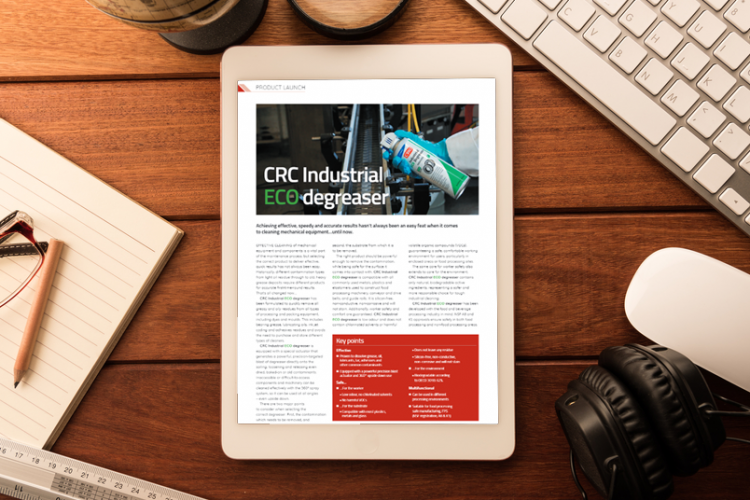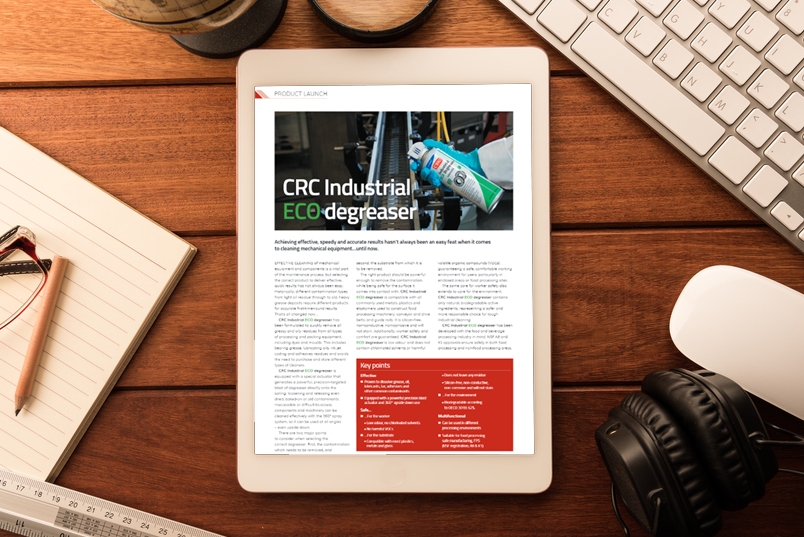 Effective cleaning of mechanical equipment and components is a vital part of the maintenance process, but selecting the correct product to deliver effective, quick results has not always been easy. Historically, different contamination types from light oil residue through to old, heavy grease deposits require different products for accurate first-time-round results. That's all changed now…
CRC Industrial ECO degreaser has been formulated to quickly remove all greasy and oily residues from all types of processing and packing equipment, including dyes and moulds. This includes bearing grease, lubricating oils, ink jet coding and adhesives residues and avoids the need to purchase and store different types of cleaners.
Issue
Related topics
Related organisations