Beverages In-Depth Focus – October 2019
Our Beverages In-Depth Focus delves into the latest pressures and challenges in the beverage industry, including the sustainability of coffee and beer, and investigations of recent dairy-based drinks studies.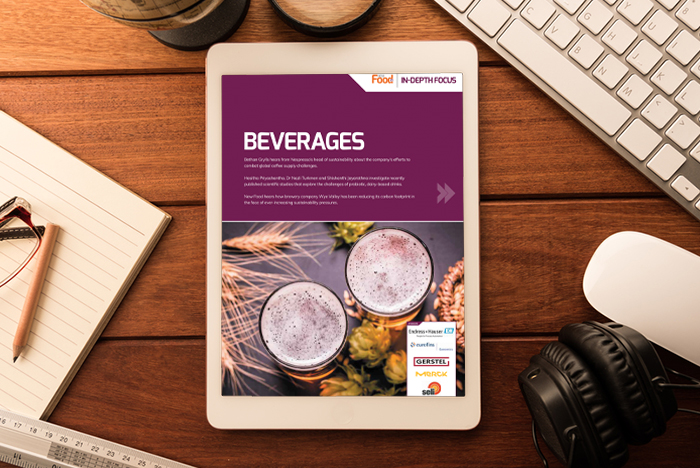 Bethan Grylls hears from Nespresso's head of sustainability about the company's efforts to combat global coffee supply challenges.
Hasitha Priyashantha, Dr Nazli Turkmen and Shishanthi Jayarathna investigate recently published scientific studies that explore the challenges of probiotic, dairy-based drinks.
New Food hears how brewery company Wye Valley has been reducing its carbon footprint in the face of ever-increasing sustainability pressures.