Clean label tortillas hit the market
New Food spoke to Corbion about their launch of a clean label tortilla conditioner that hopes to help manufacturers reduce stickiness, extend freshness and increase process tolerance.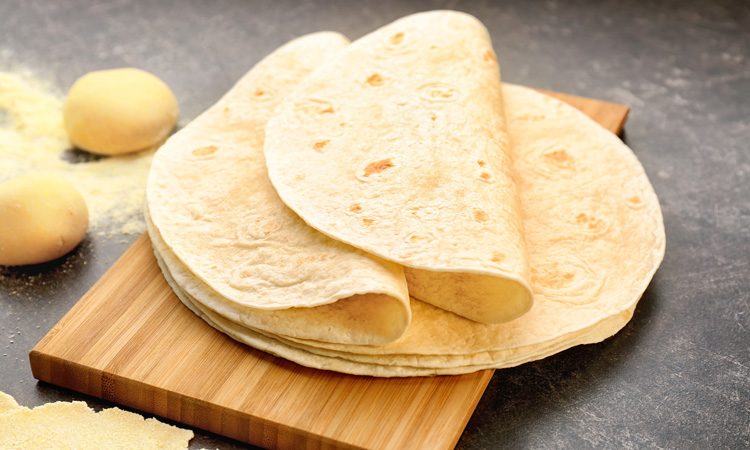 New Food spoke to CJ McClellan, Global Marketing Manager, Bakery, Corbion about the rise of clean label products and how its clean label tortilla conditioner is meeting this trend.
Q: Why do you believe clean label has become such a popular movement?
A: Clean label started as a movement several years ago, with Millennials being the major drivers. It is a term that has evolved to encompass a convergence of trends surrounding health, diet and the sustainability of products that influence the perceptions of brands and the purchase behaviours for today's consumers. 
Consumers have shifted from simply looking for products with short ingredient lists to seeking products made with fresh whole foods and that are free of unrecognisable or chemical-sounding ingredients. Many consumers associate clean label with the ingredient list — they perceive the term to mean that a product's ingredients are natural, label-friendly and may even feature organic offerings. In particular, young consumers seek labels that are easy to understand because they regard the products to be free-from artificial ingredients or anything overly processed. For this reason, they also perceive clean label products to be fresher than other products.
Q: Do you believe the momentum of clean label will continue?
A: Clean label has moved beyond a trend and has become an expectation. According to Innova, 91 percent of US consumers believe food and beverage products with recognisable ingredients are healthier.
Looking ahead, we anticipate seeing a greater push for transparency, 'free-from' claims and customisable applications as consumers increasingly become aware of sustainability issues, dietary restrictions and health concerns associated with certain ingredients. Also, the latest nutrition label changes will have an impact as consumers become more aware of what is being added into the products they are consuming and what nutrients they are taking in based on the serving sizes designated on the package.
Q: How is your latest launch helping deliver a 'clean label' end-product?
A: We have continually invested in new research and development opportunities to help our customers succeed in meeting the latest clean label consumer demands. As the US continues to become more diversified, and native-born Americans increasingly expand their food horizons, demand for tortillas and other ethnic-inspired baked goods will continue to grow. For these reasons, we felt it only natural to expand our clean label portfolio to include a solution specifically designed for tortillas.
Our new Tortilla Suave CL combines freshness and anti-stick technologies to improve the quality of tortillas without the use of conventional dough improvers. It can be added on top of existing tortilla formulas to reduce sticking and tearing, improve softness and increase rollability — all while creating a cleaner ingredient label.
Q: What were the biggest challenges you faced?
A: Delivering a consistent product that has a reliable shelf life continues to pose challenges for many bakers because of the increasing variability of raw materials and scarcity of skilled labour. It can also be difficult for bakers to minimise scaling errors and reduce waste due to certain environmental factors associated with ensuring the taste, texture and consistency of clean label baked goods. For example, changes in production processes or lack of skilled workers can play a big role in the overall quality and consistency of an application. Ingredients that do not offer the same functionality as traditional ingredients can also impact the appearance, which can make clean label products less desirable for consumers.
We have been partnering with customers for years to develop effective clean label formulas. Our application team and technical service group work together with customers to develop and implement the most fitting clean label bakery formulations based on their needs. Besides our new Tortilla Suave Clean Label, our Pristine®, Verdad® and Purac® solutions help bakery manufacturers improve their bottom line and reduce formula costs by minimising the number of ingredients necessary for ensuring high-quality products. We also offer preservative-free, pre-soaked grains and non-GMO (genetically modified organisms) emulsifiers that help bakers take steps toward implementing cleaner labels. Working directly with our customers allows us to ensure the highest degree of success for their applications and consumer preferences.
Related topics
Related organisations
Related people