'Think local' to drive food safety culture improvement
Julia Johnson discusses the importance of a strong safety culture and how FBOs can address the challenges associated with it.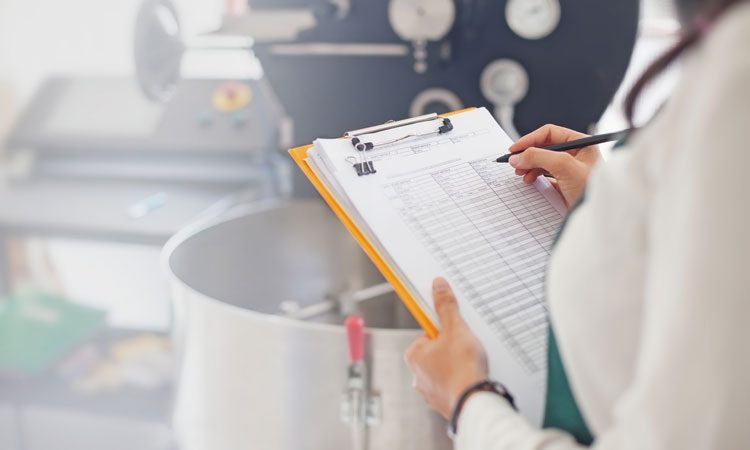 A strong food safety culture has always been fundamental to the operation of a good food business. Now, food safety culture has become even more of a hot topic, following the recent inclusion of a new clause in issue 8 of the BRC Global Standard for Food Safety and the publication of the Global Food Safety Initiative's position paper on the subject.
The BRC clause requires food business operators (FBOs) to 'define and maintain a clear plan for the development and continuing improvement of a food safety and quality culture'. As FBOs start to get to grips with mapping and improving their food safety cultures, unexpected challenges are starting to emerge.
How FBOs can start to improve food safety culture:
Understand the problem(s)
Approach the introduction of a food safety culture programme as a change management project
Tailor activities to meet local challenges
Pay particular attention to local leaders
Ensure consistent messaging throughout the organisation.
"If you're not moving forward, you're falling back," said American actor Sam Waterston, and although he didn't have food safety culture in mind, the sentiment certainly applies. Whether striving to maintain an already strong food safety culture, or aiming to improve a weaker one, every FBO must try to make food safety culture consistent in the face of constant change – from new staff, changes in the market, new regulation, altered business priorities, acquisitions and so on. For this reason, a food safety culture programme becomes, to a greater or lesser degree, a culture change programme. And that brings with it specific challenges.
FBOs with high employee turnover, such as those employing agency staff on a production line or casual staff in a food service environment, have the task of ensuring that every new recruit is inducted in the organisation's food safety processes and then follows them unfailingly at all times.
Conversely, FBOs with a high proportion of long-established employees can also face challenges when trying to change the culture, having first to overcome the 'we've always done it this way' attitude.
Furthermore, although an organisation should embody a single culture throughout, this is frequently not the case. A food manufacturer might have several sites, each of which has a slightly – or significantly – different culture. A food service operator might have hundreds of outlets with variations between them, or might be a franchisor, which puts it a step further removed from day-to-day operations.
Such differences may be partly the result of the characteristics of the employee cohort. But perhaps the crucial factor in determining the strength of food safety culture is the attitude and style of the local leadership. If the local leader – site director, factory manager or restaurant manager – does not demonstrate a strong commitment to food safety, then it is unlikely that their employees will either, even if the senior management team at head office recognises its importance.
How should FBOs address these challenges? 
Before taking any action, it's important to understand the problem. This might take the form of immersion sessions on the shop floor or kitchen, a series of employee focus groups or an employee survey. The key is to identify actual issues, rather than relying on perceptions, and to ensure a wide range of employees – from a cross-section of sites and functions and at different levels – are consulted.
Once the problems are clarified it's time for an action plan to be developed. For maximum, immediate buy-in this is best achieved collaboratively, working with employees to develop a programme. This has the additional benefit that employees will be able to devise activities they know will succeed.
There is no 'one size fits all' solution to food safety culture and a programme that works for one FBO won't necessarily work for another. Similarly, activities that work for one part of a business might need adapting for use in another. Tailoring might also be necessary for employees in different roles, in different locations or in any number of ways specific to the organisation.
Some FBOs find it helpful to mirror the approach taken by the health and safety team, since this tends to be well-embedded and has comparable challenges.   
People do what is measured and this is key to getting the local leadership team – be they factory managers or restaurant managers – to drive food safety culture. By making it part of individual objectives as well as the organisation's reporting framework, there can be no excuse for lack of food safety focus.
Similarly, all communication and action that comes out of an FBO's head office must reinforce the food safety culture messaging. If head office is not 'living' food safety culture, or, worse, is contradicting it, then employees cannot be expected to embrace it.
High-performing organisations operate in a culture of transparency which motivates rather than threatens, incentivises near-miss reporting and favours lessons learned over blame. This should be the goal of all FBOs but it can take years to accomplish if the organisation is some distance from achieving it.
As FBOs work towards the new clauses in the international standards they should keep in mind that there is no quick-fix solution to food safety culture but, by thinking local as part of a wider strategy, they have the best chance of achieving a culture where their employees do the right thing every time, even when no-one is watching and no matter where in the business they are located.
About the author
Julia Johnson is an experienced risk and crisis practitioner specialising in food, Julia devises and implements risk and crisis preparedness programmes for companies across the food industry spectrum. Julia has worked with a wide range of food and drink companies ranging from multi-nationals to small, family-owned businesses, as well as two leading UK supermarkets. She also developed and delivered crisis training for the European Food Safety Authority (EFSA) and representatives from all the EU Member States. Her crisis preparedness work includes risk register development, reviewing and writing crisis management and communication procedures, embedding them via training and testing them through multi-stakeholder, technical simulation exercises. Julia also advises clients on live crisis response.
Related topics
Related organisations
Related people