The flavour trends that will take off in 2017
Posted: 25 January 2017 | Deb Murray, Anderson Partners Food Ingredients | 2 comments
New Food asked Deb Murray from Anderson Partners Food Ingredients to give us an insight into which flavours will come to define 2017…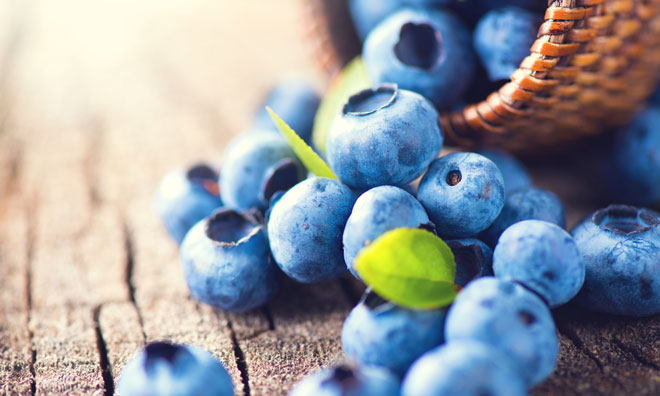 Flavour is one of the most crucial aspects of any meal. If it doesn't taste good, chances are we don't want to eat it. Due to its importance, New Food asked Deb Murray from Anderson Partners Food Ingredients to give us an insight into which flavours will come to define 2017. 
That being said, palates are constantly evolving and consumers are on the hunt for exciting flavour experiences. The end of the year is a natural time for the industry to look ahead and predict what trends will hit a sweet spot with consumers in the future. As we ring in the new year, we're rounding up flavours the industry is expecting to gain popularity in 2017.
According to a press release from Comax Flavors, floral flavors will grow in popularity as the industry searches for innovative ways to answer consumers' increasing demands for more exciting, natural flavours. Suggested combinations include blueberry hibiscus, orange blossom vanilla and raspberry lavender. Spicy flavours – which have been hot for several years in a row – will be incorporated into more applications. For example, Comax's flavour line for beverages includes cinnamon caramel, cocoa curry and ginger mandarin cardamom. Comax also foresees an even bigger uptick in the growing smoked food trend with smoky flavours infiltrating everything from beer to chewing gum. However, it's not all about new tastes, classic childhood favorites—think marshmallow and root beer float flavours – will bring comfort to consumers as we enter a year of unknowns.
The National Restaurant Association (NRA) also predicts consumers will be looking for flavors that put a spin on classic favorites in its What's Hot: Top 10 food trends for 2017. The NRA expects standard condiment flavors will get a homemade reboot in the year ahead. Consumers will be excited to try house-made variations of well-known-flavours, like mustard and mayonnaise, which provide nostalgic flavour with made-from-scratch authenticity. And while adults are looking for flavours that bring them back to childhood, children's menus will be getting a reboot of their own according to the What's Hot: 7 kid-friendly food trends to track report. Ethnic flavours and gourmet items will find their way onto kids' menus in 2017 – influencing consumer flavour palates for generations to come.
Both the NRA and the annual McCormick Flavor Forecast predict global flavours will be incorporated into another unexpected menu – the breakfast menu. McCormick provides examples of a variety of exotic foods that are getting a makeover for breakfast. One example is "Congee – The New Oatmeal."
McCormick suggests updating this customarily savory Far East rice porridge with sweet ingredients like mango and balsamic drizzle for breakfast. In another spin on the traditional breakfast, egg yolk is being utilised in interesting interpretations like curing – which Huffington Post recently shared a recipe for making at home. McCormick also takes a closer look at the smoked trend and suggests utilising a plancha – a tool used in Spain and France for searing meat and incorporating bold flavours and sauces. A variety of pepper flavours makes an appearance in McCormick's trend predictions as well – including smoky Espelette pepper and sweet combinations like black pepper and dragon fruit.
Overall, 2017 flavours will incorporate a little bit of old and a little bit of new. Many of the predictions we've examined focused on either new ingredients in familiar applications or familiar ingredients in new applications.
We'd love to know what trends you are most excited to see as we enter the new year so please let us know…
Related topics
Related organisations