The process of coffee production: from seed to cup
Coffee is one of the most beloved beverages worldwide. Part of its appeal has been attributed to the fact that coffee has a higher caffeine content than most naturally produced beverages, such as tea and cocoa. In this article we will look at the process of coffee production from seed to your cup.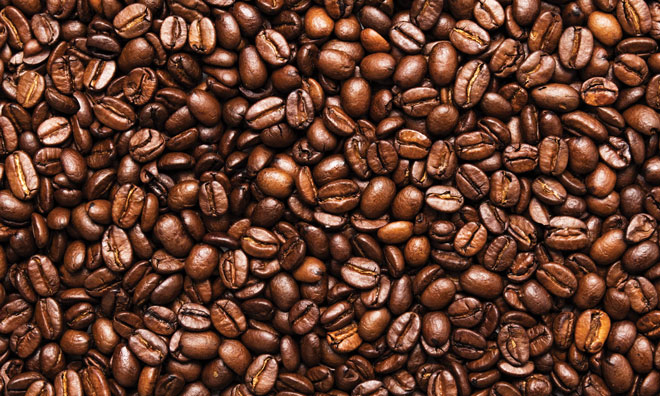 Planting
Coffee beans are actually seeds. It's only after they have been dried, roasted and ground that they can be used to brew the humble zip. If unprocessed coffee seeds are planted, they can germinate and grow into coffee plants. The seeds are normally planted in large shaded beds. After sprouting, the young seedlings are left to grow for a few days before moving them to individual pots with carefully formulated soils for optimal growth. The potted seedlings are shaded from the scorching sun and watered frequently until they're vigorous enough to be moved to their permanent growing place. Planting is best done during the rainy season to ensure the soil will remain moist as the roots get firmly established.
Harvesting
Depending on the specific variety, it takes approximately 3-4 years for newly planted coffee bushes to bear fruit. The fruit, commonly termed cherries, depending on the degree of ripeness, turn from green to bright or dark red – the unripe ones being green in colour. Cherries ripen faster under lower altitudes and higher temperatures. Coffee can be hand-harvested by people to ensure that only the ripe cherries are picked. Hand-picking is a hard and labour intensive process where people need to carefully check cherries for ripeness and, naturally, it involves paid labour. Cherries mature at different periods and up to three pickings are needed to clear a farm. In countries such as Brazil where land is flat and coffee is grown on large farms, cherries are machine harvested. Whether by machines or humans, coffee is always harvested by one of the following two methods:
Strip picking – The cherries are stripped off of the branch, either by hand or by machine
Selective picking – The red cherries are picked and the green ones are left to ripen. Picking is carried out at 10 day intervals. Since this method is labour intensive, it is mainly used to harvest the high quality Arabica coffee.
In most regions there is one major harvest season in a year. However in several countries, such as Kenya and Colombia, there are two harvesting seasons; a main and a secondary crop. The coffee harvested at the beginning and end of the season has a poorly developed flavour, while the pick from the middle of the season has the best flavour. Good roasters buy their coffee during mid-season. Gachatha Coffee Factory in Nyeri Country, Kenya was voted as the producer of the best quality coffee in 2015.
Cherry processing
After harvesting, cherries are processed as soon as possible to avoid spoilage. Depending on available resources and location, one of the following two methods is used.
Issue
Related topics
Related industry sectors