The journey to sustainable protein for the future
Amidst an increasingly uncertain political, economic and environmental landscape, food (and protein) security is a key issue that has grown exponentially in interest and momentum over the past year. It has permeated not just the wider debates on climate change action and the future of the UK, but also individual lives and experiences.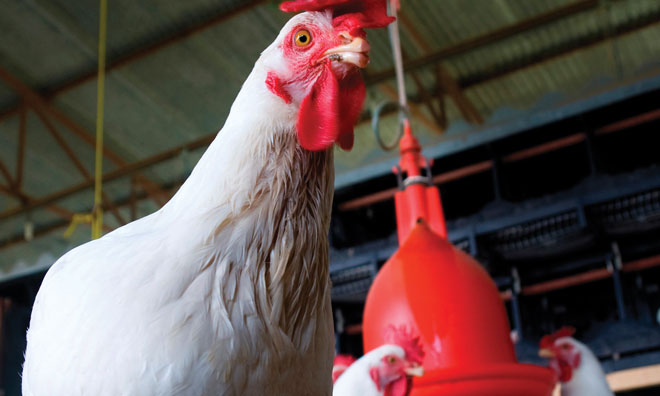 On a personal level, my diet has gone through a bit of a revolution. Meat is still a (delicious) friend but one I engage with a lot less than previously. For someone born and bred in the Balkans, this is no mean feat. At the same time, I've made new dietary forays; pulses are now a greatly appreciated addition to the household and my two-year-old daughter is growing to love beans. All this has been the result of my work on a project called The Protein Challenge 2040. 
Protein is essential for a healthy diet, yet the way in which we currently produce and consume it is having a negative impact on both the environment and human health. This situation is set to intensify if no concerted action is taken; we therefore need to address how we can provide sufficient protein sustainably for a further two billion people by 2040.
This has led us to The Protein Challenge 2040 – a year of enquiry by a most unusual coalition of food companies, retailers, feed companies and NGOs into this central question: How are we going to feed nine billion people enough protein by 2040 in a way that is healthy, affordable and good for the environment?
App note: Detection of squalene and squalane origin with flash elemental analyser and delta V isotope ratio mass spectrometer
This application note assesses the chemical differences between squalane from shark liver oil and squalane from olive oil, and how the differences can detect origin and adulteration.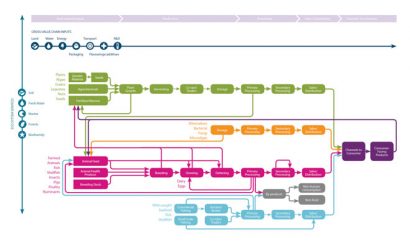 The global protein system
The Protein Challenge 2040 partnership comprises over 20 organisations including leading NGO WWF; retailers such as Target and Waitrose; food industry businesses such as dairy nutrition firm Volac and taste and flavour experts Firmenich; as well as food manufacturers General Mills, The Hershey Company, Nestle and Quorn. Throughout this process we have also consulted more than 100 organisations working in the protein system, whether through expert interviews or work – shops. It is the first partnership that unites representatives from animal, plant and alternative protein industries to understand the protein systems challenges; identify a common way forward; and find new solutions collectively.
System mapping protein for the first time
Hitherto the animal, plant and alternative protein industries and their value chains, despite being deeply linked, were considered separate and apart. However, in order to address the protein question properly, we knew that we needed to understand the system, in all its complexity, as a whole. Drawing on research and expertise from scientists, stakeholders and experts who participated in our workshops, we worked hard to map the entire protein system – something that has never been done before.
Protein is essential for a healthy diet, yet the way in which we currently produce and consume it is having a negative impact on both the environment and human health…
We used the map to explore interrelationships and inter-dependencies between the four largest protein categories and their supply chains: wild-caught fish, farmed animals, plant proteins (beans, lentils, nuts, seeds), and novel proteins (plant-based meat substitutes, lab meat, whey protein and more). We also captured their social, environmental and nutritional impacts across the map.
Exploring future scenarios
Forum for the Future uses futures tools to track and anticipate change; highlight uncertainty; and inform better decision making today, to prepare for tomorrow. We find that scenarios are invaluable for identifying risks and opportunities, stimulating innovation, and developing future-fit strategies.
The rest of this article is restricted to logged-in members. Login or subscribe free to read it.
Issue
Related topics
Related industry sectors