Upgrading sustainability with Industrial Biotechnology
Ana Galindo García from the Leitat Technological Centre, Barcelona describes how biotechnology might be used to improve sustainability.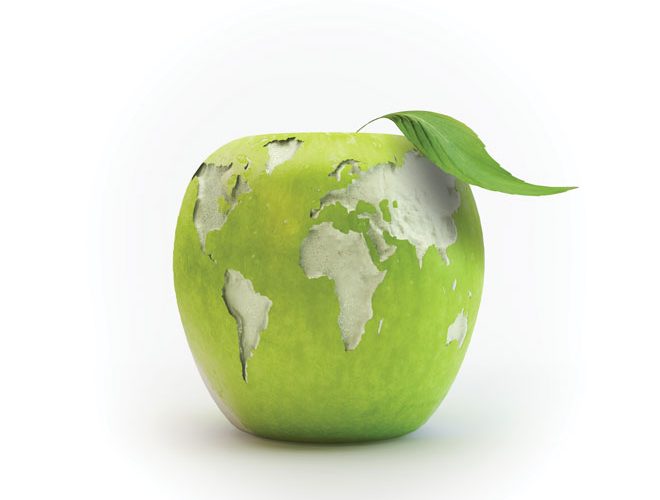 A growing number of analyses state that long-term sustainability is not achievable with the current cadence of the food industry. There is evidence enough to declare that many food production systems of today compromise the capacity to produce food in the future. For maintaining the current production rates, or even increasing them, in concordance with population, the food industry must conquer a number of key challenges that could also lead to opportunities for a production paradigm to be changed.
Sustainability has been extensively defined as consumption that can continue indefinitely without degradation of natural, physical, human and intellectual capital. It is not a megatrend to be implemented in order to satisfy the market's demand, but a call for awareness of needing structural changes in industry. Concerning food, the general definition can be applied to multiple aspects of processes and products, since the objective is caring about environment, improving quality of life and assuring the prosperity of future generations. The emphasis is no longer on removing contaminants from an already damaged environment, but on the need to reshape industrial process technologies to prevent pollution at the source. The European policy is reflected in the Europe 2020 Strategy, as "find(ing) new ways to reduce inputs, minimise waste, improve management of resource stocks, change consumption patterns, optimise production processes, management and business methods, and improve logistics". The concept is also addressed in 'The Roadmap to a Resource Efficient Europe' (COM(2011) 571) which outlines how Europe's economy can be transformed into a sustainable one by 2050, highlighting the food sector as priority area for taking action.1
From biowaste to value through Industrial Biotechnology
Industrial Biotechnology, also referred to as 'white biotechnology', is strongly developing and differs from other types of biotechnology aimed at medical or agricultural sectors. The technology employed is based on a set of tools, engineering principles and biological systems used to improve industrial processes. In addition, biotechnology has been widely used in producing fermented foods for many years despite not being termed as Industrial Biotechnology.
A wide range of products can be produced within the categories of chemicals, materials or energy such as fine chemicals, pharmaceuticals, vitamins, biofuels, bioplastics, colourants, enzymes, food additives, pesticides, etc. Industrial Biotechnology is commonly being called the 'Third biotechnology wave', in which biowaste comes into value. The technology expands from the previous step of manufacture; the experimental tasks in laboratory; to the end of life of products. It provides a recirculating flow of feedstock that would otherwise be discarded. During the manufacturing process, waste and by-products are produced, including liquid, solid and gas streams, and may be revalorised industrially to biomass. Therefore, biomass can be employed as feedstock for other industrial production processes. In food industry, the general idea of Figure 1 is also applied. In this way, a zero waste philosophy of manure and implementing a circular strategy management of food waste is the final objective of implementing new sustainable resources in the food sector. As stated before, the focus is on waste prevention during the manufacturing process rather than an end pipe waste management – this is the approach to a novel paradigm in industry.
Target areas and methods for enhancing sustainability in food industry
The two main areas concerning food industry sustainability are stimulation of sustainable food production and reduction of food waste and losses. These issues can be addressed by Industrial Biotechnology whilst pollution is prevented, costs are lowered, the environment is protected and new markets emerge. The technology may be applied to existing processes, or to novel ones, to promote a sustainable process from its establishment.