A closer look at… GBBO Week #7: Stevia
Posted: 10 October 2016 | Roy Manuell, Digital Content Producer | No comments yet
In light of the recent polemic surrounding child obesity, New Food decided to explore a renowned alternative to sugar: the natural sweetener, stevia…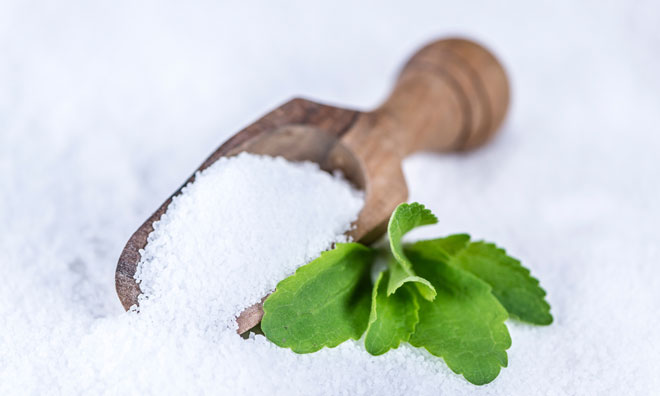 Welcome to our GBBO online feature in which we will briefly pick apart each episode of the UK television sensation Great British Bake Off as it continues its seventh series and consider a related issue each week that faces the food industry as highlighted in the show.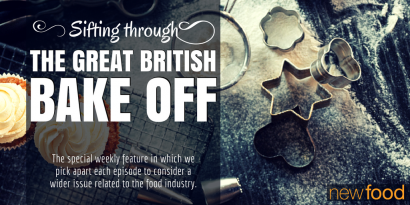 This week, it was time for dessert.
Piece of cake for Andrew, soggy bottom for Tom…
At stake? A place in the Quarter Finals. 
Just desserts: Our short, but sweet round-up of week 7
________________________________
Star Baker – Andrew
Eliminated – Tom
Why? – Tom wasn't terrible but at the end of the day, he fundamentally failed to offer anything close to a threat to the competition
Highlight of the episode – The celebrated return of Candice's neo-gothic, Tim Burtonified lipstick
________________________________
In light of both the episode and the recent polemic surrounding child obesity, sugar tax and the accusation that unhealthy sugar-filled products are tacitly promoted by supermarkets, New Food decided to explore a renowned alternative to sugar: the natural sweetener, stevia.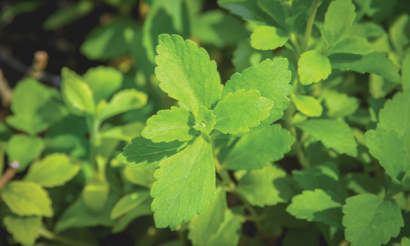 Here's a quickfire fact-checker that'll help you rapidly get to know the sugar substitute if you aren't already acquainted. 
What is stevia?
Part of the Asteraceae family, related to the daisy, several stevia species are can be found in the USA in New Mexico, Arizona and Texas.
However…
The prized species, Stevia rebaudiana (Bertoni), is native to Paraguay and Brazil, where indigenous people have used its leaves to sweeten food for hundreds of years.
It is also used in these regions as a natural treatment for burns, colic, stomach problems, and even on occasion as a contraceptive.
"Stevia is even used as a contraceptive…"
The sugar substitute market
Its main use today is as an alternative to sugar.
The sugar substitute market has an estimated worth of $10.5 billion as of 2012 and will only grow, according an analysis by Markets and Markets research firm.
Just 18 percent of U.S. adults used low or no-calorie sweeteners at the turn of the millenium. Now it is thought that almost one in four adults and over a tenth of children regularly use sugar substitutes, according to a 2012 review in the American Journal of Clinical Nutrition.
Why stevia?
It's main USP is paradoxically offered by perhaps what it lacks. Stevia famously contains zero calories and can boast a strength of sweetness 200 times greater than that of sugar in the same concentration
A solution to the child obesity problem?
According to Catherine Ulbricht, senior pharmacist at Massachusetts General Hospital in Boston and co-founder of Natural Standard Research Collaboration, stevia offers more than just a calorie-free, sweet taste in your mouth as it:
Lowers blood pressure
Might benefit those with type-2 diabetes (but more research is needed)

Too good to be true?
The U.S. Food and Drug Administration has not approved stevia leaves just yet for use as food additives due to a lack of defined information on the sweetener.
Studies on stevia have raised concerns about the control of blood sugar and effects on the reproductive, cardiovascular, and renal systems.
That said, there is hope that stevia among other sugar substitutes, if properly researched, might offer a solution to growing global issues such as type-2 diabetes and obesity.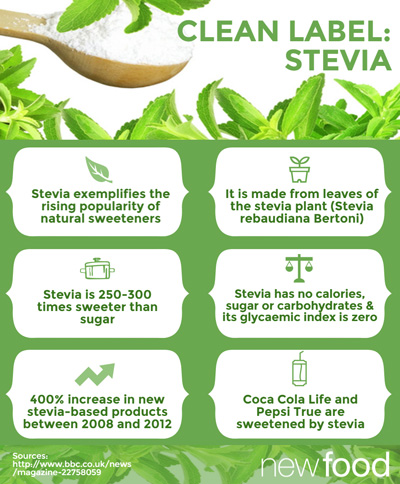 ________________________________
Source: Live Science
Related topics
Related regions