NIR hyperspectral imaging for detection of nut contamination
'Nut' is used to describe a wide range of seeds with a seed coat or shell. Because of high-energy content, micronutrients and positive global health impact, nuts have been present for centuries in human diet. However, over recent decades they have increasingly been found to induce adverse health effects. With an increasing number of individuals affected with allergenic reactions, nuts allergies are a growing global concern. Nuts are common food allergens and are the leading cause of fatalities from food-induced allergenic reactions in developed countries. Allergenic conditions arising from the consumption of nuts are generally thought to be life-long and typically severe. No definite treatment is yet available for nut and seed allergies. Dietary avoidance is the primary way to manage these allergies and requires the ability in the food industry to identify peanuts or tree nuts.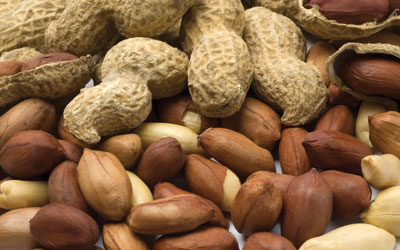 Manufacturing and labelling errors and label misinterpretation can contribute to the risk of inadvertent exposure. To protect allergic consumers, European Directive 2003/89/EC and Regulation (EU) No. 1169/2011, makes the labelling of all ingredients mandatory, especially food allergens used in the recipes of packaged foods. However, manufacturing industries dealing with the processing of multiple powder food products present risk for contamination. Such cross contamination might result in unintentional ingestion of nuts by the sensitised population. Thus, need for an in-line system to detect nut traces at the early stages of food manufacturing is of crucial importance.
In recent years, hyperspectral imaging (HSI) has emerged as a promising tool for monitoring the quality and safety of various food commodities on the basis of surface colour, texture and chemical composition. The ability of HSI to integrate the information of spectroscopy and imaging and to simultaneously acquire spectral and spatial information in a single system has made it a suitable choice for dealing with complex issues associated with evaluating individual food items…
The rest of this article is restricted to logged-in members. Login or subscribe free to read it.