Horse and cart to nationwide: Why expansion for SMEs is worth the risk
John Drayne explains how his business, Drayne's Farm has expanded from being local supplier to selling its products across the island of Ireland.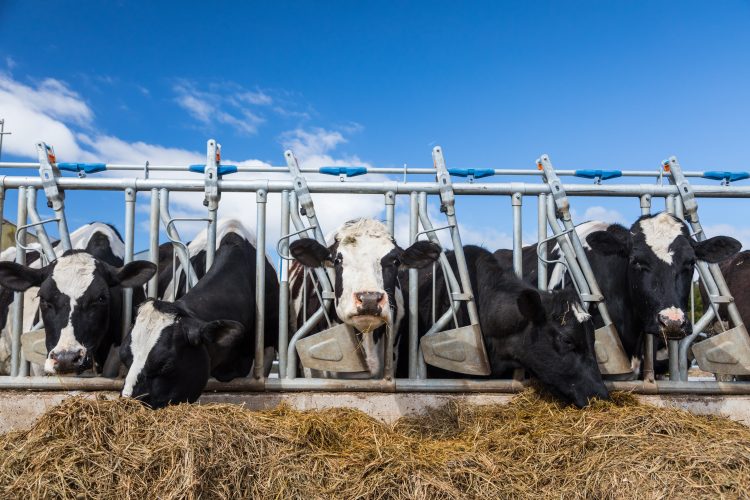 John Drayne, Director of Draynes Farm, explains how his business has expanded from its humble beginnings as a local supplier to selling its products across the island of Ireland.
Q: Why did you decide to expand into ice cream in 2015?
At the time, we were selling another brand of ice cream, but then an opportunity arose for us to purchase some manufacturing equipment of our own.  As we already had customers buying the product, we thought it would be a great chance to try to make it ourselves under the Draynes Farm Brand.
From a good starting place we really drove the ice cream on to its full potential using our own milk and cream and in the first year of production alone, we won two gold stars in the Great Taste Awards for our vanilla flavour.
The ice cream was delicious and this was the quality product we had envisaged. The Great Taste awards was the recognition for all our hard work that allowed even more doors to open.
Q: What considerations / changes did you have to make to your setup to accommodate such production?
At the time we had a backup filling machine for our milk production line, so we made space in the back of that room and built a self-contained ice cream production room.
Luckily, having an established milk business gave us direct access to the key ingredients – milk and cream – from our herd of grass-fed pedigree Holstein cows, enabling us to make the finest dairy ice cream using the best ingredients.
Q: When you first started considering wider distribution, what were your main concerns and why did you seek help from InterTradeIreland?
Thankfully, we had a lot of local support from customers and retailers, but we knew our product was too good not to expand further afield. Our biggest concern was how to access customers in a market we currently don't service. For example, it would have been very difficult logistically to send a van down to Dublin and make it cost effective without having an existing customer base.
This led us to consider using a distributer to benefit from their existing customer base. This is where InterTradeIreland came in and put us in contact with Sales Plus.
Compared to your setup in 1932, how much has your process of distribution evolved?
Back in 1932 when Seamus Drayne and his two brothers Aidan and Dermot started Draynes Farm, the Glenavy Road was in the heart of the country. But our enterprising forebears saw a market opportunity in the developing town that was on their doorstep. They started deliveries on horse & cart, with fresh farm milk straight from the churn. We now deliver mostly to commercial clients using a mix of vans and lorries, but our core values of customer service will always remain.
Ninety years or so down the road, Lisburn has changed a lot. It's nearer to the farm for a start, but that has helped to bring us even closer to one of our main markets. But it's not just Lisburn that's changed.
Seamus, Aidan and Dermot would hardly recognise the farm…or at least not the buildings and our technology! But what they would recognise is the passion for modern dairy farming that still runs through everything we do at Draynes Farm. That's because we remain an independent family business producing, processing and distributing directly from our 200 acre farm in Lisburn.
We think Seamus, Aidan and Dermot would feel proud that the business they started all those years ago is still delivering the finest home-grown milk and cream and now ice cream to thousands of homes and businesses in Northern Ireland and now the Republic of Ireland too.
Q: What advice would you give to other SMEs looking to expand?
It is of course a risk to expand, and with that expansion comes constant investment to drive the business on. But when you are passionate about the product and believe in the potential of your business, then I believe it's worth it. I get an immense sense of satisfaction and pride when I see our products on shop shelves or on restaurant menus.
We have achieved so much in such a short space of time. 
Biography
John Drayne has been a director at Draynes Farm for one year and manages the day to day operations of the dairy, which includes overseeing the ice cream production. He has worked in the family business since 2010 after working abroad in Greece.
Related organisations
Related regions