The controversial world of Canada's corporate chefs
Canadian writer, Shawn Frey, interviews four corporate chefs to find out more about their role and experiences.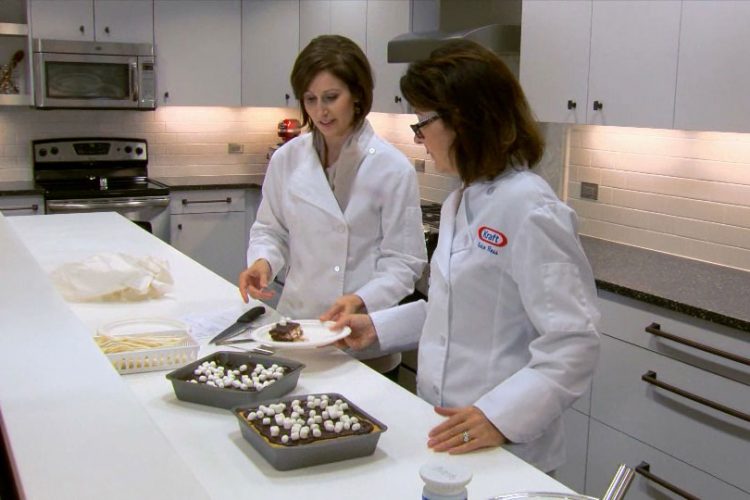 Dane Higgins stood in The Kraft Heinz Company's Toronto presentation kitchen before an unusual dish. Cafeteria trays, each holding 20 portion cups of Caesar salad dressing, were laid out with a spoon and notepad for Higgins and each of his marketing colleagues present. Over the next two days, in two-to-three-hour sessions, the group would pucker up to taste samples of Kraft Heinz's extensive variety of Caesar salad dressings by the spoonful.
Scooping Caesar dressing like gelato might not sound like the most glamourous responsibility, but it was an important part of Higgins' role as Kraft Heinz's only corporate chef in Canada. Removed from the typical idea of who a professional chef is, corporate chefs work comfortably behind the scenes in their unique and controversial, but increasingly coveted, role.

Higgins defined his early career at Jamie Kennedy's Wine Bar, a Toronto restaurant opened by its celebrity chef namesake who is often considered a pioneer of Canadian farm-to-table dining. There Higgins helped create a daily farm-to-table menu after hearing what was fresh and directly available from local suppliers. "It was full autonomy to create interesting recipes and flavours," Higgins said. However, having been newly married with a young daughter, Higgins wanted a better work-life balance than what was, at times, 12-hour days six days a week.
"I've read articles about people saying, 'They're sellouts if they go corporate,'" said Andrew Hambly, a former sous chef at Toronto's high-end Scaramouche Restaurant who began his corporate career with Maple Leaf Foods in May 2017. Like Higgins, Hambly had recently started a young family before moving into a corporate career in pursuit of a better balance between his work and family life. "I think they're probably a little bit jealous. At some point they're not going to be able to do that job anymore."
"A lot of chefs I worked with were saying 'what are you doing? You're going from the top of the ladder to the bottom,'" Higgins added, recalling the stigma from many of his peers during his own transition to corporate work with reputable Canadian brands like the Pickle Barrel, Cineplex, and Shoeless Joe's before finding his way to Kraft Heinz in April 2016. "But it was those same chefs that two to three years later were asking if I knew anyone hiring corporate chefs."
Dana McCauley, a reputable Canadian chef and food writer recognised in 2017 as a 'Canada's Most Powerful Women: Top 100 Award Winner', pins much of the corporate criticism on youthful pride. "Once you're a little older you realise these people probably made really good lifestyle choices," she said. Still, she doesn't believe the influence of corporate chefs extends beyond a mass market. "For a certain tier of restaurant, they're very influential. But their influence is limited."
Relocating mass produced foods
Kraft Heinz's factory in St. Mary's, Ontario closed on 30 November 2016. The closure sealed the cap on a facility that produced the popular Renée's Gourmet line of salad dressings, moving it and other brands to Mont Royal, Quebec. It took until the following September to create test samples for Higgins and his team. Unfortunately, relocating mass produced foods isn't just a matter of moving recipes and equipment. "Some people had been making Renée's for 20 years," said Higgins, emphasising how small changes in production, even equipment operators, can affect a product's outcome.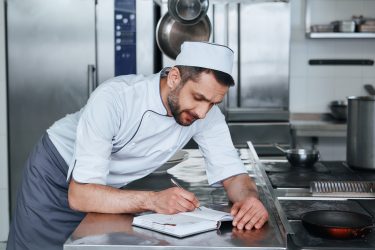 When Renée's Gourmet Foods Inc. was acquired by H.J. Heinz Co. in 2006, before its merger with Kraft Foods Group, Inc., the brand's sales had reached nearly $60 million annually – making its production relocation a critical task. To ensure consistency, Higgins and his marketing colleagues had the unsavory task of spooning samples from the former production line and tasting them against the new product. The team took detailed notes over two days to rectify subtly altered flavours and ensure products retained the taste familiar to restaurants and households alike. The notepads would be passed on not to chefs, but a product development team consisting of experts in food science who help Higgins' recipes come to fruition on a mass scale.
"Food science really looks at technology to improve the quality of our food," said Christina Marsigliese who was, at the time of interview, a food product developer at the University of Guelph's Guelph Food Innovation Centre. "Whether it's by introducing new ingredients that help to stabilise structure, flavour, colour, or even in processing." Marsigliese explained how food science examines the minute compounds of foods – like proteins, fats, and sugars – and how they react under different conditions. Food scientists help corporate chefs to choose both the ingredients that improve mass produced food and the production equipment that creates it. It's product development's job to examine all aspects of food creation and make a recipe feasible when faced with all the challenging effects of mass production.
"Sometimes you can't do what you want on a mass scale," said Hambly. He explained how the differing priorities of product development and corporate chefs can cause tension but understands how vital product developers and their unique knowledge of food science are for a recipe to come out right. Despite the stringent science during mass production, Marsigliese asserted that it's corporate chefs who craft the 'gold standard', nodding to the role's ample creative freedom.
Over 10 years into his corporate career, Higgins said he's still finding fulfillment but mentioned he can miss the sound of a chit printer and the camaraderie that comes with a restaurant kitchen. "There's going to be people who do that forever and I have a ton of respect for them because it's a grind. It's not easy," he noted. "But you get to a certain point where you have to prioritise what's important for you."
Higgins has dodged the occasional morning spoonful of Caesar dressing with his move to Vancouver's The Original Cakerie where he continues his work accompanied by a team of corporate chefs.
About the author
Shawn Frey is a Canadian professional writer based in Berlin. With a curiosity for the obscure and a drive to ask questions, he turns the words "I wonder" into satiating sentences.