Ingredients – In-Depth Focus – February 2020
Our latest Ingredients In-Depth Focus discusses the future of the protein market, ingredient authenticity, and the benefits of the humble cassava leaf on a plant-based diet.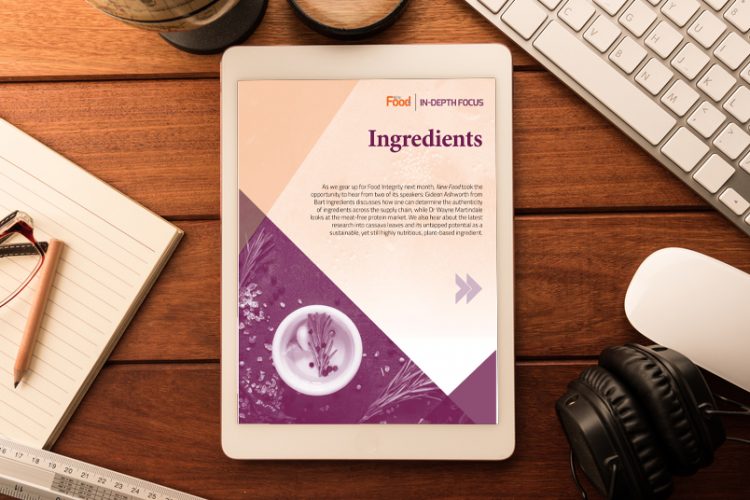 As we gear up for Food Integrity next month, New Food took the opportunity to hear from two of its speakers: Gideon Ashworth from Bart Ingredients discusses how one can determine the authenticity of ingredients across the supply chain, while Dr Wayne Martindale looks at the meat-free protein market. We also hear about the latest research into cassava leaves and its untapped potential as a sustainable, yet still highly nutritious, plant-based ingredient.
Issue
Related topics
Related organisations