Cannabis, CBD and Hemp – In-Depth Focus – December 2019
New Food hears from a cannabis chef about this growing market, industry challenges and what's to come.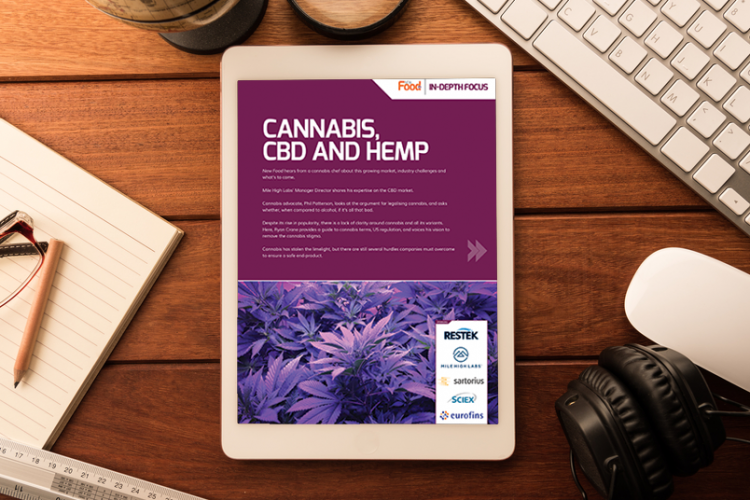 Mile High Labs' Manager Director shares his expertise on the CBD market.
Cannabis advocate, Phil Patterson, looks at the argument for legalising cannabis, and asks whether, when compared to alcohol, if it's all that bad.
Despite its rise in popularity, there is a lack of clarity around cannabis and all its variants. Here, Ryan Crane provides a guide to cannabis terms, US regulation, and voices his vision to remove the cannabis stigma.
Cannabis has stolen the limelight, but there are still several hurdles companies must overcome to ensure a safe end-product.
Issue
Related organisations