Recall roundup: salad, blackberries and cheese nips
Food and beverage products are recalled due to reasons ranging from contamination to incorrect labelling, and here is New Food's roundup of the most recent cases.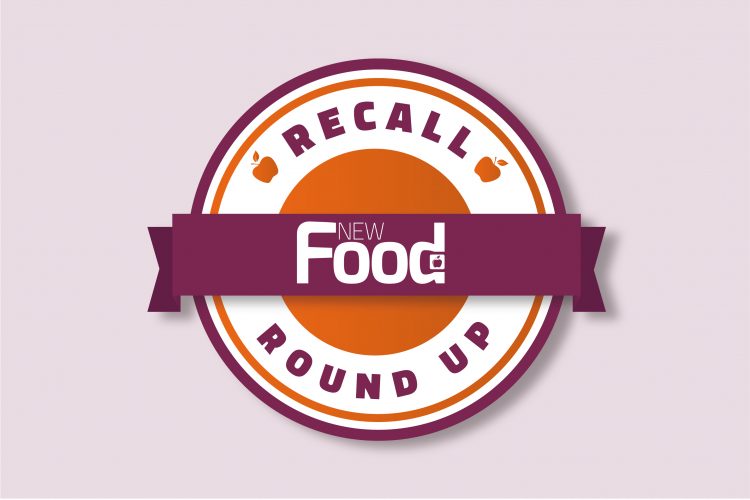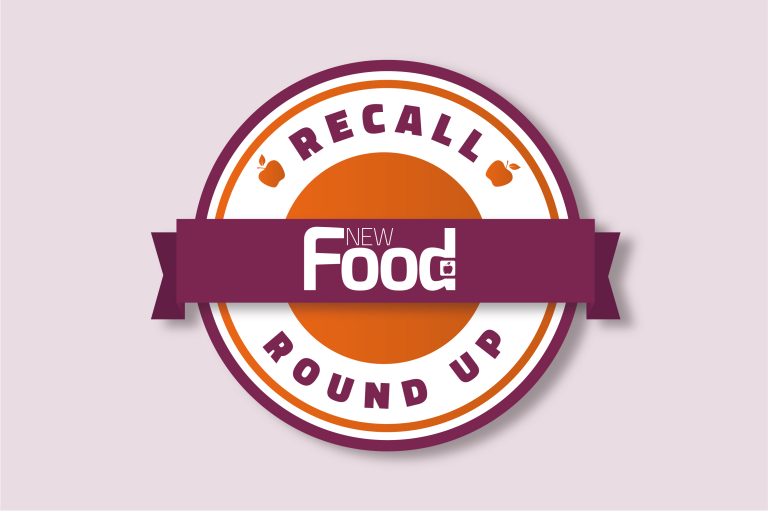 Missa Bay, LLC recalls salad products
Missa Bay, LLC, a Swedesboro, New Jersey establishment, is recalling approximately 75,233 pounds of salad products that contain meat or poultry because the lettuce ingredient may be contaminated with E. coli O157:H7, the US Department of Agriculture's Food Safety and Inspection Service (FSIS) announced.
The salad products items were produced from 14 October 2019 through 16 October 2019.
The products subject to recall bear establishment number "EST. 18502B" inside the USDA mark of inspection. These items were shipped to distribution locations in Alabama, Connecticut, Florida, Georgia, Illinois, Indiana, Louisiana, Maine, Maryland, Massachusetts, Michigan, Minnesota, Mississippi, Missouri, New Jersey, New York, North Carolina, Ohio, Pennsylvania, South Carolina, Virginia and Wisconsin.
As part of a foodborne illness outbreak investigation, the Maryland Department of Health collected an unopened package of Ready Pac Bistro Chicken Raised Without Antibiotics Caesar Salad with FSIS EST number 18502B on the label. The state collected and tested individual ingredients in the salad and the lettuce tested positive for E. coli O157:H7. All products from the same lot of lettuce are included in the recall.  
Most people infected with STEC O157:H7 develop diarrhoea and vomiting. Some illnesses last longer and can be more severe. Vigorous rehydration and other supportive care is the usual treatment; antibiotic treatment is generally not recommended. Most people recover within a week, but, rarely, some develop a more severe infection. Hemolytic uremic syndrome (HUS), a type of kidney failure, is uncommon with STEC O157:H7 infection. HUS can occur in people of any age but is most common in children under five, older adults and persons with weakened immune systems. It is marked by easy bruising, pallor and decreased urine output. Persons who experience these symptoms should seek emergency medical care immediately.
FSIS is concerned that some products may be in consumers' refrigerators even though they are past their use by dates. Consumers who have purchased these products are urged not to consume them. These products should be thrown away or returned to the place of purchase.
Outbreak investigation of hepatitis A potentially linked to blackberries from Fresh Thyme Farmers Market
The US Food and Drug Administration (FDA), along with the Centers for Disease Control and Prevention (CDC), and state and local partners, are investigating a multistate outbreak of hepatitis A illnesses in Indiana, Nebraska, and Wisconsin potentially linked to fresh conventional (non-organic) blackberries from the grocery store, Fresh Thyme Farmers Market.
Traceback information to date shows that these berries came from a distribution centre that ships fresh berries to Fresh Thyme Farmers Market stores in 11 states. As this investigation continues, the FDA will work with our federal and state partners to obtain additional information during the traceback investigation and will update this advisory as more information becomes available.
The FDA is urging consumers to not eat any fresh conventional blackberries if purchased between 9 September and 30 September 2019, from Fresh Thyme Farmers Market stores in the 11 states. People who purchased the fresh blackberries and then froze those berries for later consumption should not eat these berries.
If consumers purchased fresh conventional blackberries from Fresh Thyme Farmers Market stores in the 11 states between 9 and 30 September, ate the berries in the last two weeks, and have not been vaccinated for the hepatitis A virus (HAV), they should consult with their healthcare professional to determine whether post exposure prophylaxis (PEP) is indicated. PEP is recommended for unvaccinated people who have been exposed to HAV in the last two weeks. Those with evidence of previous hepatitis A vaccination or previous hepatitis A infection do not require PEP.
Consumers have also been advised to contact their healthcare provider if they think they may have become ill from eating these blackberries.
Hepatitis A is a contagious virus that can cause liver disease. A hepatitis A virus (HAV) infection can range in severity from a mild illness lasting a few weeks to a severe illness lasting several months. In rare cases, particularly for people with a pre-existing health condition or people with weakened immune systems, hepatitis A infections can progress to liver failure and death.
Euroline Foods LLC recalls "Dry Fruit Mix "Quince Compote"
Euroline Foods LLC of Staten Island, New York is recalling its 17.65oz (500 gram) packages of "DRY FRUIT MIX "QUINCE COMPOTE" " because they contain undeclared sulphites. Consumers who have severe sensitivity to sulphites run the risk of serious or life-threatening allergic reactions if they consume this product.
No illness or allergic reactions involving this product have been reported to date.
The recall was initiated after routine sampling by New York State Department of Agriculture and Markets Food Inspectors and subsequent analysis by Food Laboratory personnel revealed the presence of sulphites in the 17.65oz (500 gram) packages of "DRY FRUIT MIX "QUINCE COMPOTE""  which were not declared on the label. The consumption of 10 milligrams of sulphites per serving has been reported to elicit severe reaction in some asthmatics. Anaphylactic shock could occur in certain sulphite sensitive individuals upon ingesting 10 milligrams or more of sulphites. Analysis of the "DRY FRUIT MIX "QUINCE COMPOTE"  " revealed they contained 31.7 mg per serving.
Consumers who have purchased 17.65oz (500 gram) packages of "DRY FRUIT MIX "QUINCE COMPOTE" are urged to return them to the place of purchase for full refund.
Mondelēz Global LLC recalls Cheese Nips 
Mondelēz Global LLC has announced a voluntary recall of a limited quantity of Cheese Nips (11 oz. Box) product in the US due to the potential presence of small food-grade yellow plastic pieces from a dough scraper that was incorporated into the production process of a small amount of product. The company became aware of this issue when yellow plastic pieces were noticed on the manufacturing equipment.
This recall is limited exclusively to the Cheese Nips product listed on the US Food and Drug Administration (FDA) website, available at retail stores nationwide. No other Mondelēz Global LLC products nor any other geographies are included in or affected by this recall.
There have been no reports of injury or illness reported to Mondelēz Global to date related to this product.