UK National Apprenticeship Week offers opportunities in uncertain times
Many companies are taking the apprenticeship route predominantly to upskill their existing workforce, but also to recruit school-leavers who bring a fresh approach to problem-solving.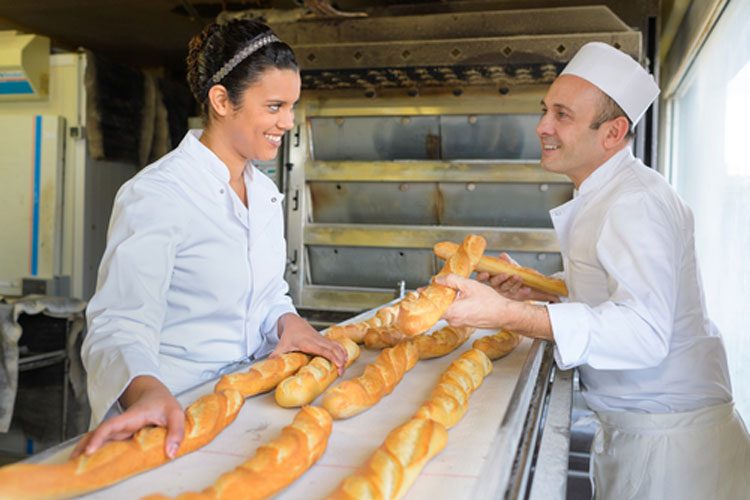 A string of open days and other events hosted by employers and learning providers to promote the UK's National Apprenticeship Week (March 4-8) comes at one of the most uncertain times for Britain's food and drink manufacturers. 
Brexit is threatening to drastically stem the sector's supply of skilled eastern European workers, who are uncertain about future work prospects in the UK but are also seeing better opportunities at home as economies improve – the EU forecasts a GDP growth rate this year of three per cent or more in at least seven former communist member states.
But now almost two years since the launch of the apprenticeship levy – a tax on employers with a £3m-plus annual wage bill which can be clawed back to cover apprenticeship training costs – many companies are taking the apprenticeship route predominantly to upskill their existing workforce but also to recruit school-leavers. 
Aside from the key drivers of succession planning, staff progression and retention, and boosting recruitment, employers are using apprentices' ability to view and often solve long-standing production problems through fresh eyes. A teenage apprentice at Leicester's Bradgate Bakery used data analysis to show that slight tweaks to night and day shift patterns would make significant cash savings without disrupting production. 
An apprentice at Bakkavor, a leading producer of fresh prepared food, found packets of prawns were being filled slightly above their advertised weight due to use of the wrong size of measuring scoop – using a smaller size corrected the problem and has saved the company some £30,000 a year since 2017. 
In another case, ideas from team leadership apprentices employed by the sweets manufacturer, Swizzels Matlow, have led to a largely 'paperless office' based on iPads and a full-scale refurbishment and re-equipping of the company's on-site learning centre.
In fact, a culture change towards reducing waste, making savings and increasing efficiency is a growing trend among food and drink companies upskilling staff through apprenticeships. 
According to Andy Cheshire, managing director of specialist food and drink training provider, CQM Training and Consultancy, client companies are increasingly asking for the continuous improvement method known as Lean 6 Sigma, with its emphasis on reducing waste, to be part of apprenticeship training. 
"We're helping companies develop a completely new skills set among those joining their apprenticeship programmes," says Cheshire. "It's an exciting development."
Related topics
Related organisations
Related people