Poisonous bootleg alcohol causes large-scale fatalities in India
Over one hundred dead, with authorities still not sure exactly what contaminants the drink contained.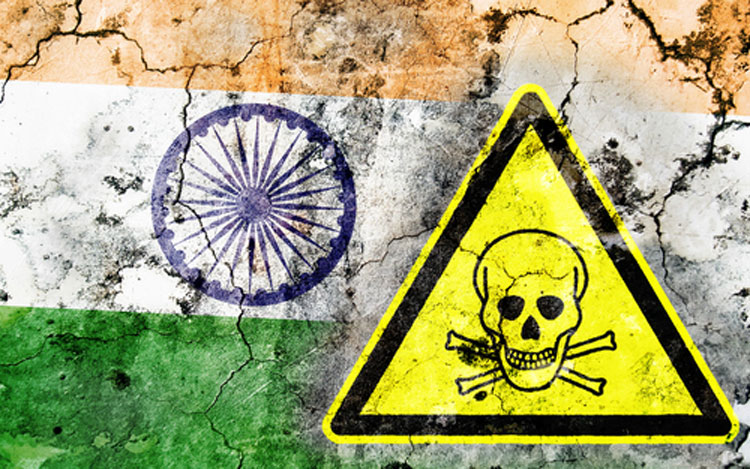 Toxic alcohol has caused the death of 133 people in the Indian states of Assam, Uttar Pradesh and Uttarakhand, with some 200 being treated in hospital and the total expected to rise. "The people came to the hospital with severe vomiting, extreme chest pain and breathlessness," Dr Ratul Bordoloi, joint director of Golaghat's health department, told the AFP news agency.
The first victims died last Thursday, with all of the victims, who worked on tea plantations in the area, having drunk bootleg alcohol.
Far cheaper than branded, legitimate alternatives, Bootleg alcohol is popular among poorer rural communities in India, but can contain poisonous additives. Comments the BBC, "Bootleggers often add methanol – a highly toxic form of alcohol sometimes used as an anti-freeze – to their mixture to increase its strength. If ingested in even small quantities, methanol can cause blindness, liver damage and death."
"We are not sure if the country liquor was contaminated, but the container in which it was brought appeared to be that of a toxic chemical whose residue could have been mixed with the liquor," District Deputy Commissioner Dhiren Hazarika told The Hindu.
According to the BBC, state police said two excise department officials were suspended for failing to take adequate precautions over the sale of the alcohol. The precise content of the drink is sill being analysed.
Ten people have been arrested over the bootleg drink, a police official said, with one and half litres recovered from a home where it was believed to have been made. An inquiry has been ordered into the tragedy. This is not the first time an incident of such magnitude has occurred. In 2011 in West  Bengal, more than 170 people died after ingesting bootleg alcohol and in 2015, more than 100 people died in a Mumbai slum after drinking illegal liquor. The International Spirits and Wine Association of India estimates that, of the five billion litres of alcohol drunk every year in India, around 40 per cent is illegally produced.
Related topics
Related people