BSE case reported in Aberdeenshire
Case confirmed at a farm in the Huntly area of Aberdeenshire, Scotland.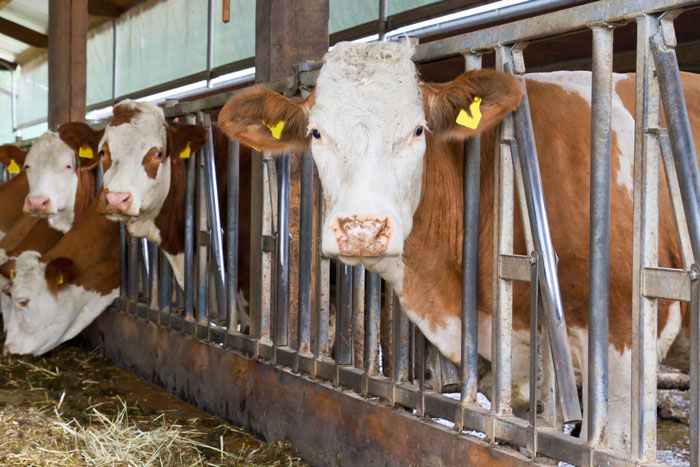 BBC Scotland reports that Bovine Spongiform Encephalopathy (BSE) – or Mad Cow Disease – has been confirmed at a farm in the Huntly area of Aberdeenshire, Scotland. It  is believed to be an isolated case, discovered after standard tests that are carried out after an animal dies and before it entered the food chain. Rural Economy Secretary Fergus Ewing has said that a movement ban is now in place on the farm and that investigations are now underway in a bid to determine the origin of the disease. 
According to the BBC report, there are understood to have been 16 cases in the UK since 2011, with the last in 2015 when farming officials confirmed a case of BSE in Carmarthenshire, Wales. That was discovered following routine tests carried out when a farm animal dies.
Scotland's Chief Veterinary Officer Sheila Voas, said: "I would urge any farmer who has concerns to seek veterinary advice…While it is too early to tell where the disease came from in this case, its detection is proof that our surveillance system is doing its job…We are working closely with the Animal and Plant Health Agency to answer this question."
President of NFU Scotland Andrew McCornick, told the BBC, "It is disappointing to learn of this BSE case within the Aberdeenshire area. Whilst we lose our negligible risk status, it is not unexpected to see a new case and demonstrates the efficacy of the surveillance measures in place. This simply brings us back in line with the rest of Great Britain, reverting back to where we were 18 months ago. "When Scotland applied for BSE negligible risk status it was with the full knowledge that there was every possibility of a sporadic case of BSE emerging as has been the case in France and Ireland."
Ian McWatt, director of operations in Food Standards Scotland commented that there were strict rules in place to protect consumers from the risk of BSE, including controls on animal feed.
Related organisations
Related regions
Related people