Green's momentum recognised in gold award win
Pioneering Ancient Grains beer range, brewed by Green's, thrives with a new nationwide listing and six prestigious award wins, in the space of one month.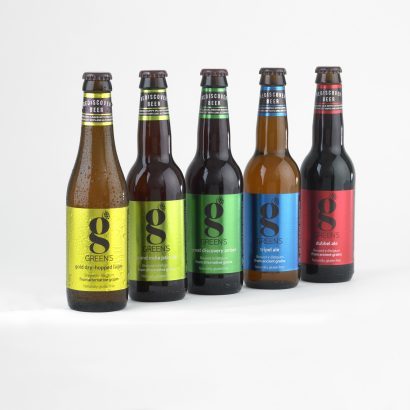 Pioneering Ancient Grains beer range, brewed by Green's, thrives with a new nationwide listing and six prestigious award wins, in the space of one month.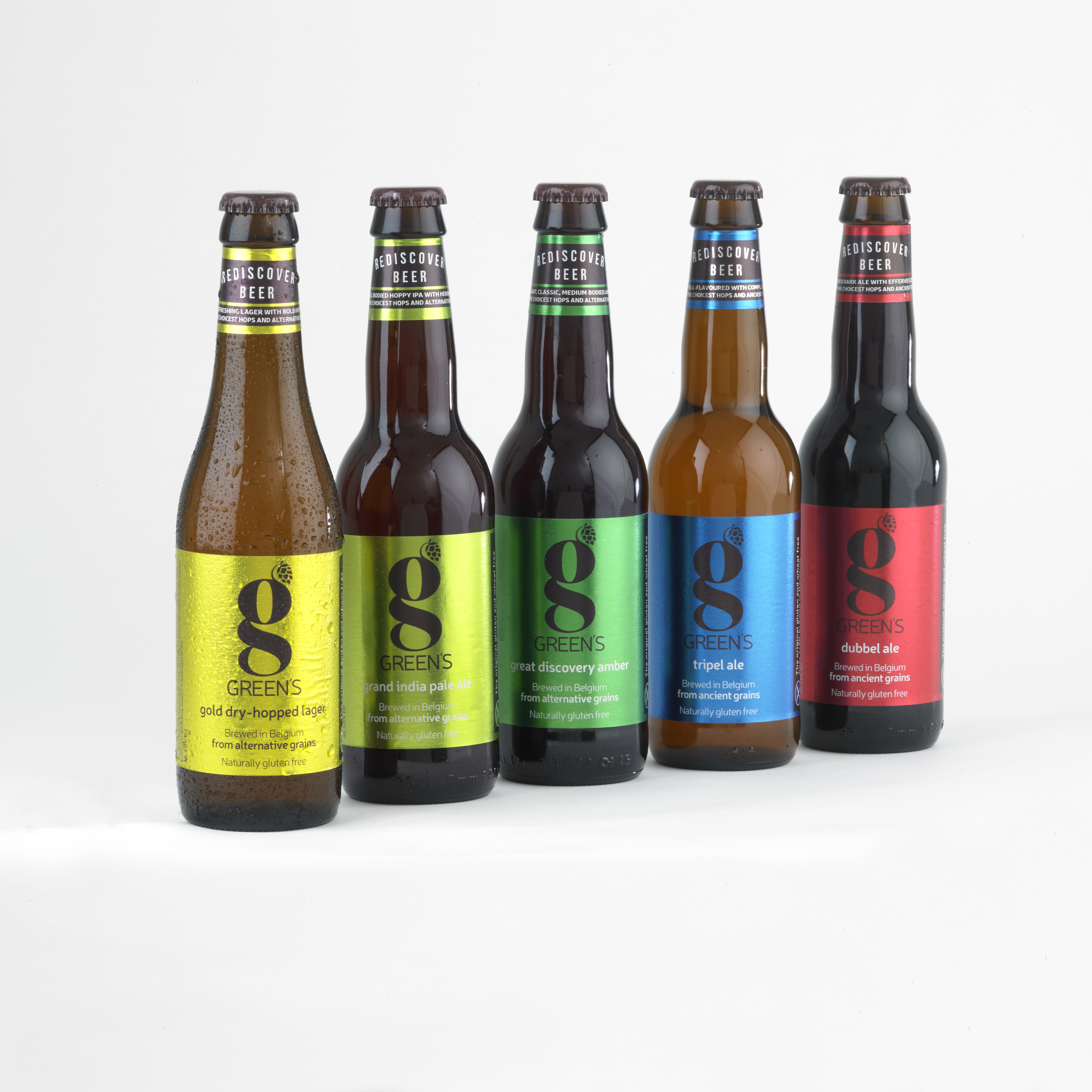 Two beers from Green's Ancient Grains range have been recognised for both style and substance at the recent 2017 International Brewing Awards, since 1886, which took place in Burton upon Trent on 10 March. Green's crisp and refreshing Dry Hopped Lager with its clean colour and appealing aroma, saw off competition from leading beer brands from across the globe, to be named Gold Award Winner in the extremely competitive 'Zero Gluten Beer' category. While Green's IPA with its distinct, flavoursome aroma, achieved Silver Award Winner status in the same category, putting the five-strong Ancient Grains range of beers ahead of the pack.
Dubbel and Tripel, which are the latest additions to the brand's Ancient Grains range, have only been available in the UK for a matter of weeks and are already picking up prestigious awards. Green's secured Gold for Dubbel and Silver for Tripel at the Free From Food Awards, held on 30 March.
The eye-catching branding of the award-winning Ancient Grains range was recently recognised by the Design Effectiveness Awards and awarded Gold status, alongside global household brands such as Heineken and Orangina. Green's recent packaging redesign was also commended by design industry experts at the Transform Award Europe, securing Gold in the Best Use of Packaging category, seeing off competition from brands including Arla, Danone and Tom Kerridge.
Following the launch of Green's Ancient Grains category last year, the brand have just secured a nationwide listing with Mitchells and Butler's premium division for their IPA, which will be stocked in the group's Miller and Carter, Premium Country Pubs and Vintage Inn outlets from mid-April.
Green's Managing Director, David Ware stated: "We could not be more delighted that the Ancient Grains range of beers are being so well received, with an amazing six award wins and a listing with Mitchells and Butlers. 
Our aim with the Ancient Grains range was simple. We wanted to bring something different to not just the free-from aisle, but the beer aisle too. We're humbled that our now award-winning range is doing just that, and receiving fantastic recognition along the way.
Thanks to everyone involved at the The Free From Awards, the International Brewing Awards, since 1886, and Design Effectiveness Awards. We feel it really is possible to have naturally gluten-free beers that look great and taste great too."
Thanks to ancient grains, the Green's range of naturally gluten-free beers is gentle on the digestive system and contains no wheat. The range also boasts healthier attributes than mainstream alternatives, with higher levels of protein, vitamins and nutrients, as well as probiotic benefits.