Bunting reports record 2016 performance
Posted: 26 January 2017 | Bunting Europe | 1 comment
"Our success in 2016 is built on the sales and marketing foundations built over the past three years," reported Simon Ayling, Bunting Europe's Managing Director…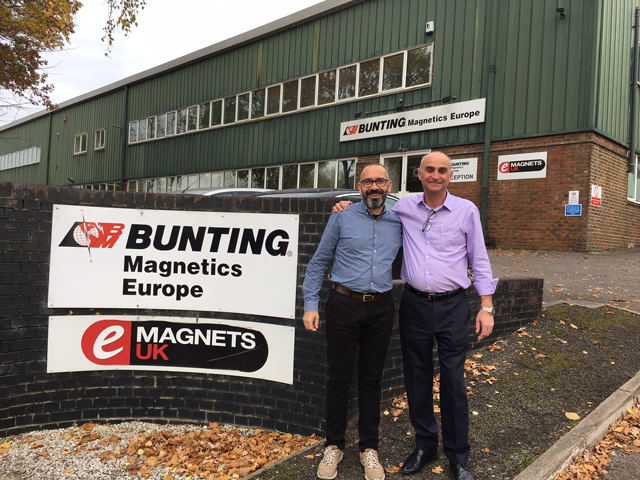 "Our success in 2016 is built on the sales and marketing foundations built over the past three years," reported Simon Ayling, Bunting Europe's Managing Director.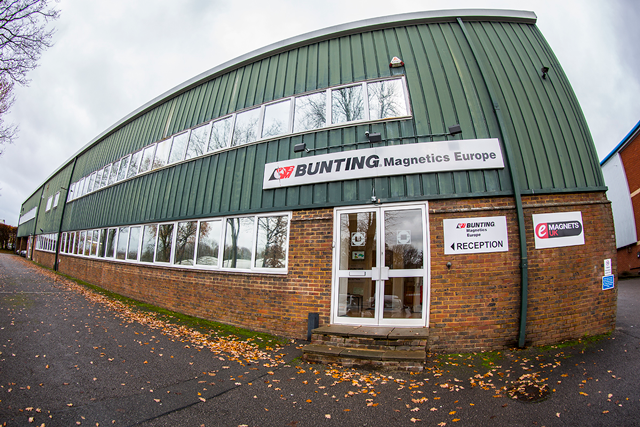 Bunting Europe has reported another year of growth in 2016,with a record level of sales recorded in September 2016.
"Despite the political and economic concerns about Brexit and the USA, we have strengthened our export network of distributors and have subsequently seen a growth in orders," said Simon.
In 2016, Bunting attended a number of trade shows both under the Bunting name and alongside locally based distributors.
"Over the past three years we have worked hard on improving our company profile.  We are now attending more trade shows than ever before.  This is supported with very active marketing, especially using social media platforms.  In 2016, we revamped our main website and that had a significant effect on the number of visitors."
Through attending trade shows and also proactively searching, the Bunting distributor network has expanded significantly.  New representatives have been appointed in Denmark, Poland, Turkey, and the Netherlands, and additional support has been given to existing distributors in Spain and France.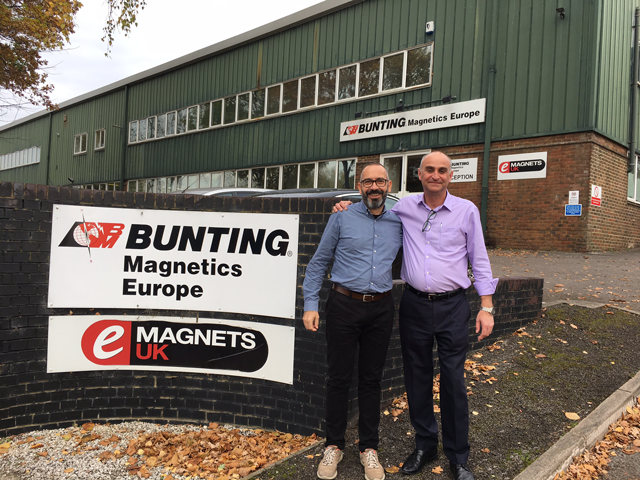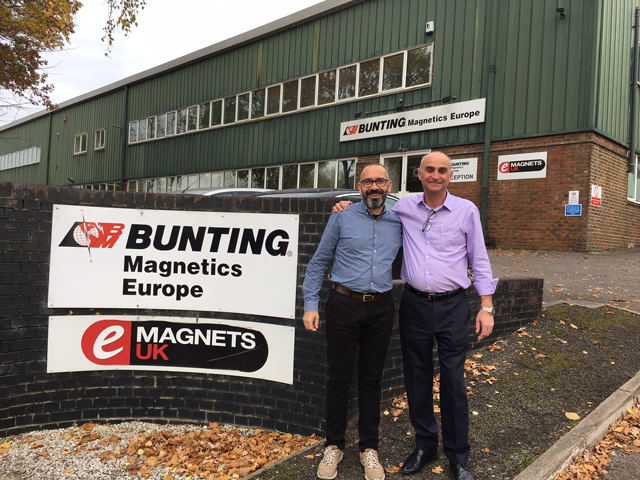 "Earlier this month we attended our first trade show for the plastics sector in the Middle East [Arabplast] which was a great success.  Our increase in Export sales has happened because we are out there, in the market place, speaking with distributors and customers," explained Simon.
In terms of products, sales in Metal Detectors into the Food, Plastics and Pharmaceutical industry have grown significantly.  This is partly due to additional training of the Bunting sales team to improve customer service and support.
The Bunting Europe business is divided into Processing Equipment (Magnetic Separators and Metal Detectors) and Magnet/Magnetic Assemblies.
"We had seen a significant growth in business from new customers for Magnetic Assemblies.  These range from one off development projects for universities to contracts with major aerospace manufacturers," said Simon.
"Our new range of modular magnetising chargers and equipment for pre and post assembly of magnetic assemblies have also proved to be very successful and we anticipate further growth in sales for these in 2017."
Earlier this month [January 2017] Bunting Europe announced the acquisition of UK Magnetic Separator and Metal Detector manufacturer, Master Magnets UK.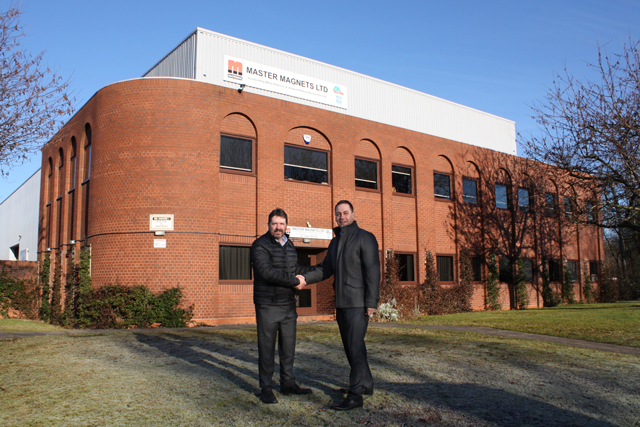 "We have everything in place to make 2017 another successful year for Bunting Europe," said Simon.
For further information on Magnetic Separators or Metal Detectors or Magnets and Magnetic Assemblies, please contact our technical sales team on:
Related topics
Related organisations