Disney to create fun and fruity healthier confectionery
Posted: 27 January 2017 | New Food | 1 comment
Disney team up with Bon Bon Buddies to launch healthier range of confectionery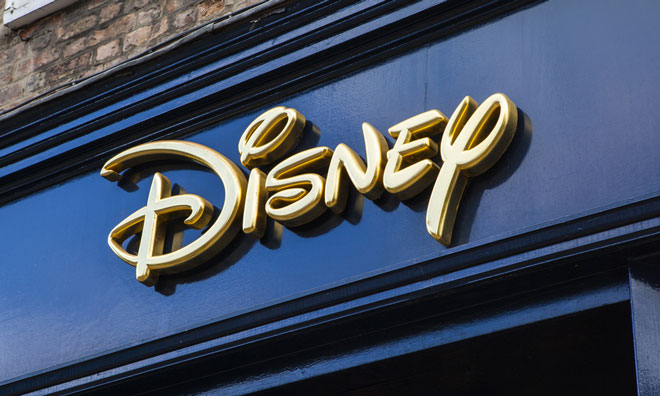 Bon Bon Buddies, has been chosen by global entertainment giant, Disney, as the only British confectioner for a new and healthier alternative confectionery as part of Disney's Healthy Living strategy.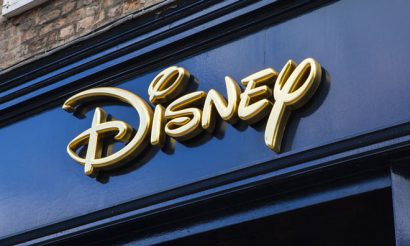 Fruitickles, created by Bon Bon Buddies, will be unveiled by the British confectioner at the ISM 2017 trade fair in Cologne on Sunday 29 January, to give delegates an exclusive look before it arrives on retailers' and independents' shelves across the EMEA region (Europe, the Middle East and Africa) from May 2017.
The character-branded Fruitickles range comprises five products made with 100% fruit in mixed strawberry, orange and blackcurrant flavours. The range will come in singular consumption packs, multipack consumption packs, surprise bags (large and small sizes), surprise capsules and surprise cones, and includes:
Fruitickles singular consumption pack (18g, RRP £0.65 / €1.05)
Fruitickles multipack consumption pack (90g [5x18g], RRP £2.85 / €4.28)
Fruitickles surprise bag (small – 6g, RRP £1.09 / €1.65, large -10g, RRP £1.99 / €3.49)
Fruitickles surprise capsule (6g, RRP £0.89 / €1.19)
Fruitickles surprise cone (10g, RRP £2.50 / €3.85)
The range will feature characters from some of the most well-known and loved Disney brands including Disney Princess, Frozen, Cars 3, Spiderman and Star Wars.
In addition to counting as one of the recommended five-a-day portions of fruit and vegetables, Fruitickles is a portion-controlled and gluten-free product with no added sugar, no artificial flavours or colourings and is suitable for vegetarians.
The exclusive three-year partnership arises from Disney's Healthy Living strategy, which aims to encourage young children and adults to live well, live healthy and have fun. 
"We have a longstanding relationship with Disney and have worked with them for the past 14 years," said Justin Thomas, managing director of Bon Bon Buddies.
"We're about to embark on a fantastic journey with an exciting product range that is really going to excite the confectionery market, and we are thrilled to be working alongside Disney again with Fruitickles.
"Our team has worked extremely hard to develop Fruitickles from its concept and brand right through to the recipe and design. Each product has been designed to ensure it embodies creativity and fun – elements that not only form part of Disney's Healthy Living ethos but are also written into our corporate DNA.
"Fruitickles is made with 100% fruit and is a healthier alternative to standard confectionery on the market, especially as many other products that promote themselves as fruit-based products only, in fact, contain about 0-6% fruit. 
"Creating Fruitickles has been a journey that we've put our heart and soul into, from scouring the globe for the best natural ingredients to designing a product that will excite not only Disney fans, but also consumers across the EMEA region looking for a healthier confectionery alternative."
Martin Driver, director of Food at Disney, said: "Disney champions the happiness and well-being of kids, parents and families, and we believe we can play a positive role in helping people make healthier choices.
"We're delighted that Bon Bon Buddies has come on board to help us take forward our new Healthy Living strategy, with Fruitickles playing an integral role within this. The team at Bon Bon Buddies has developed a product range that we are so proud to be a part of and we are confident that this partnership will only go from strength to strength".
The Disney partnership is the latest in a string of successes for Bon Bon Buddies. In its 2015-16 financial year, the confectioner saw record growth in turnover of 13 per cent, a 33 per cent increase in sales of its own-brand products and secured a raft of new licensing contracts with world-renowned brands such as Universal, Warner Brothers and Mattel.  
Established in 1993, Bon Bon Buddies has grown to become Europe's premier provider of licensed and own-brand character confectionery to over 40 countries worldwide, with eight dedicated European sales and logistics facilities with further distribution in Central Eastern Europe, China, South East Asia, the Middle East and the US.
New Food Magazine will also be present at ISM/ProSweets Cologne 2017. To get in contact with us, email us here.
Related topics
Related organisations