Record-breaking financial year for Welsh confectioner
Record-breaking year for Welsh confectioner Bon Bon Buddies as the company look to Asia to expand…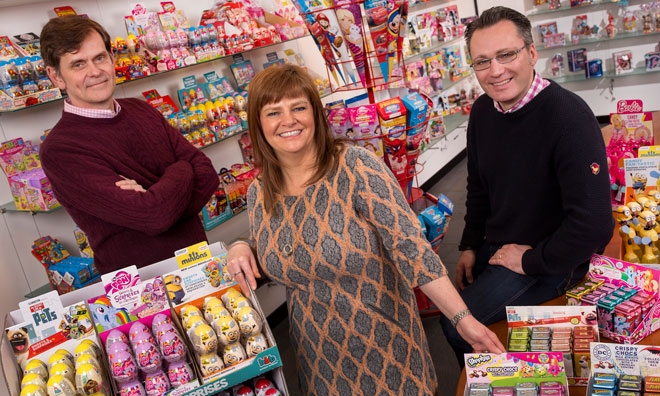 South Wales-based Bon Bon Buddies, Europe's premier provider of character and branded confectionery, has announced record-breaking financial results for 2015-16, following the expansion of its geographical footprint and a raft of new contracts.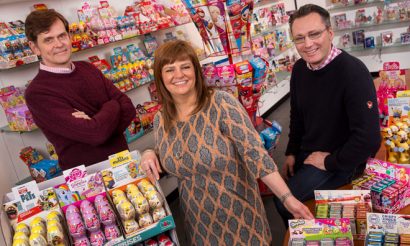 The Welsh confectioner, which produces and distributes a mixture of licensed and own-brand products, enjoyed a 13 per cent increase in turnover to £44.4m and a 125 per cent increase in profit before taxation to £2.04m in its year ending 30 April.  In the same year, the business achieved its five-year goal to make year-round sales, as opposed to seasonal sales, account for 60 per cent of the business's revenue.
The record-breaking results follow an ambitious growth plan that saw Bon Bon Buddies implement new distribution models in the Nordics and Germany, which aided European sales resulting in a 12 per cent increase. In the same year, the confectioner opened its first Asia office in Hong Kong, which opened doors to the Chinese market for the first time and contributed to a substantial boost in Rest of the World sales by 165 per cent. In the same period, UK sales increased by 13 per cent.
The confectioner also secured multiple licensing contracts with global brands, such as film giant Universal Studios and Swedish confectioner, Cloetta.
Meanwhile, Bon Bon Buddies' own-brand products enjoyed a healthy 13 per cent boost, with sales of its flagship mega sour Brain Blasterz range increasing by 33 per cent.
"This financial year has been full of exciting firsts: we've opened new distribution centres in Europe to grow our presence on the continent and have also dipped our toe into the Chinese market, which is already showing outstanding results for us," said Justin Thomas, managing director at Bon Bon Buddies.
"Each year, we continue to strengthen our position as Europe's premier provider of character and branded confectionery. To have achieved our five-year strategy in just one year shows that our business approach is working and we're now thinking bigger to accommodate our impressive growth trajectory.
"We have a healthy relationship with our international licensors, suppliers and distributors and this is testament to the success we've experienced over the last year."
Bon Bon Buddies also reaps the benefits of increased synergy across its entire business as a result of an 18 month-long employee engagement and development strategy, to empower staff to work together to achieve the business's goals.
"We have a pool of talented employees who are passionate about playing their part in expanding the business across borders. Our people are our greatest asset – without their hard work, willingness to learn and dedication, we wouldn't have ended the year on such a high. Myself and all of the directors are grateful for their efforts and look forward to working with them on exciting upcoming deals to continue to grow Bon Bon Buddies' international footprint," said Mr Thomas.
Joanne Manfield, finance director at Bon Bon Buddies, concluded: "Our raison d'être is to always perform to the highest standard and to consistently do better as a business year-on-year. It's fantastic to see that our growth plan and change in business strategy has resulted in such a boost for us.
"The future is already looking bright for Bon Bon Buddies and we're excited by the developments in Asia. Although we're taking baby steps, we've already secured business with world-renowned brands such as Hasbro, Mattel and Universal, to sell their products to a Chinese audience. This, combined with significant partnerships already in the pipeline, makes us confident that the future is going to be a great success for us."
Established in 1993, Bon Bon Buddies has grown to become Europe's premier provider of licensed and own-brand character confectionery to more than 40 countries worldwide, with eight dedicated European sales and logistics facilities with further distribution in Central Eastern Europe, China, South East Asia, the Middle East and the US.
Related topics
Related organisations