Food-safe printing inks to grow faster than the food packaging market
Posted: 5 December 2016 | Smithers Pira | 3 comments
Food packaging will grow at a faster rate than the overall packaging market from 2016 to 2021, at 3.0% CAGR in real value and print area…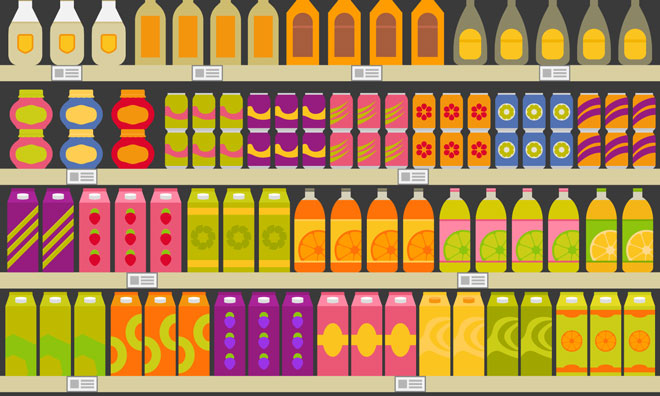 Food packaging will grow at a faster rate than the overall packaging market from 2016 to 2021, at 3.0% CAGR in real value and print area.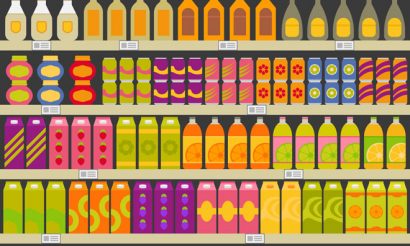 Food-safe inks will also grow at a fast rate in the coming years, as pressure from brand owners and regulators sees them adopted in larger amounts of food packaging, according to Smithers Pira.
Special food-grade inks are increasingly used in printing for food packaging to ensure there is no contamination of the product when they are used correctly, ensuring food safety, Smithers Pira new report – The Future of Printing for Food Packaging to 2021 – states in 2016 the market was over 250,000 tonnes costing $1.83 billion, with growth prospects ahead of the general food packaging market growing at 6.0% annually in volume terms to 2021 as the use of food-safe inks is adopted. The value is growing at a higher rate, showing the high cost of these materials, which is why many converters do not use them; but this is changing following pressure from brands, and growing regulation of food safety from regional and national governments.
Dr Sean Smyth report author said in a statement: "Developments are driven by consumer preferences, which are making brands and retailers change and refresh their offerings. Safety concerns override these trends, and have to fit in with pressures to make supply chains increasingly sustainable. This may work against safety, as work to minimise packaging materials may downgauge a barrier film, for example, making it less effective at protecting the contents."
Food may be contaminated by migration of printed material through diffusion, set off from a printed surface or in use, particularly cooking at high temperature. Food-safe low-migration ink or coating will release levels below the accepted levels of contamination when they are properly applied and dried after printing. Using the appropriate materials is important, and following good manufacturing processes to demonstrate compliance and minimise the risks is the direction the packaging industry is taking.
Food consumption is changing. The traditional model of large weekly shops for families to sit down together for meals is becoming rarer, as household occupancy falls and new habits occur. Snacking is beginning to become a major trend among consumer groups accounting for 50% of all food and beverage consumption in the US, according to research from the Hartman Group published in 2016. For packaging this means a reduction in the pack size, with more samples and designs to facilitate consumption "on-the-move", and the pack increasingly acting as the serving method.
This puts additional stress on the potential of migration as the consumer touches the outside of the pack as part of the eating or drinking activity. This is driving the adoption of resealable pouches and flexibles. This results in packaging being handled more during use, meaning there is less distinction between food contact and indirect packaging. Thus all food packaging has to be produced with reducing contamination risk as part of the design.
The Future of Printing for Food Packaging to 2021 is based on extensive primary research including a comprehensive round of interviews and conversations with industry experts and participants around the world in order to gauge the most up-to-date views on the industry from the inside. This report also draws upon a wide range of sources including printing and packaging reports, forecasts, websites and government sources and has been compiled using Smithers Pira's expanded database of magazine and journal abstracts, reviews of previous Smithers Pira reports and conference papers.
Related topics
Related organisations