Making cocoa farming more sustainable and profitable for farmers
Barry Callebaut, IFC, and the IDH partner to provide credit for cocoa farming productivity packages to farmers and co-operatives…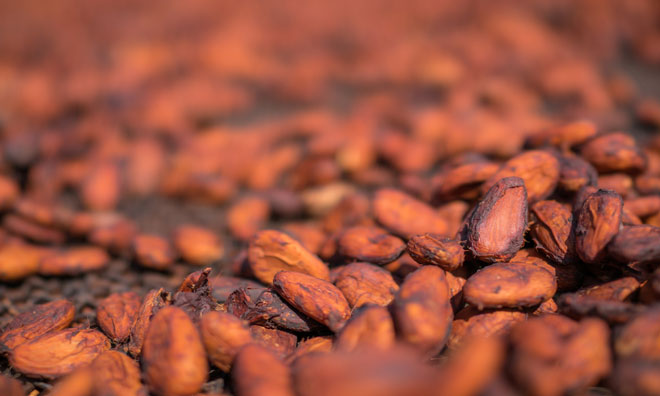 Barry Callebaut, IFC, and the IDH partner to provide credit for cocoa farming productivity packages to farmers and co-operatives.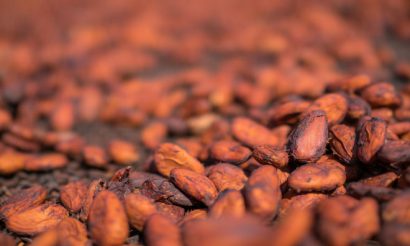 USD 24 million benefits generated to smallholders as a result of investments 
Reaching 103,000 farmers by 2020/21 season
23% expected income increase for farmers at year
All farmers in program will open savings accounts (4'000 already opened) 
In a ground breaking partnership, Barry Callebaut, the world's leading manufacturer of high-quality chocolate and cocoa products, IFC, a member of the World Bank Group, and IDH, the Sustainable Trade Initiative, announce a risk sharing partnership of $9m to cover up to 103,000 smallholder cocoa farmers in Cote d'Ivoire by 2020. 
Barry Callebaut, with support from IFC and IDH, will provide in-kind credit to farmers in the form of inputs and farm services.  After a few successful years, farmers will have a positive operational and financial track record and thus become bankable, making it possible for local financial institutions to provide loans directly to farmers, a giant leap forward for cocoa farm financing.
Farmer with a batch of seedlings
This program is in-line with Barry Callebaut's commitment to Cocoa Action. Cocoa Action is a voluntary industry-wide strategy on cocoa sustainability, convened by the World Cocoa Foundation (WCF), to improve cocoa farmers' productivity, profitability and livelihoods. Two productivity packages will be provided directly to farmers and farmer cooperatives on a credit basis. The basic package will provide training in areas like pruning and crop protection and the second advanced package in addition provides fertilisers to professional and credit worthy farmers, with trees under 20 years of age. Crucially, both packages will be supported by on-farm individualised coaching through Barry Callebaut accredited agents trained on business management, agronomy and adult education.
To receive the productivity package on credit, farmers are assisted in opening a bank account where they are required to save part of the package value up-front. The accounts are opened at Advans, one of the leading micro-finance institutions (MFIs) in West Africa.
This combined plan will empower farmers and transform them into entrepreneurs with a positive operational, financial and profitability track record.  The goal is eventually to increase the comfort of local and international financial institutions to independently invest in these types of high-impact programs.
Antoine de Saint-Affrique, CEO, Barry Callebaut, comments: "Sustainability is at the heart of our business model and values. The start of this initiative represents an important step in promoting professional, sustainable cocoa farming and in enabling cocoa growers to develop from being subsistence farmers into small entrepreneurs. Barry Callebaut is proud to lead the efforts to professionalise cocoa farming, and is excited about the support of our partners in this endeavour."