Gluten-free, vegan bread : Planet Organic launches Good Grain Bakery range
Planet Organic launches new vegan bread range in the form of Good Grain Bakery.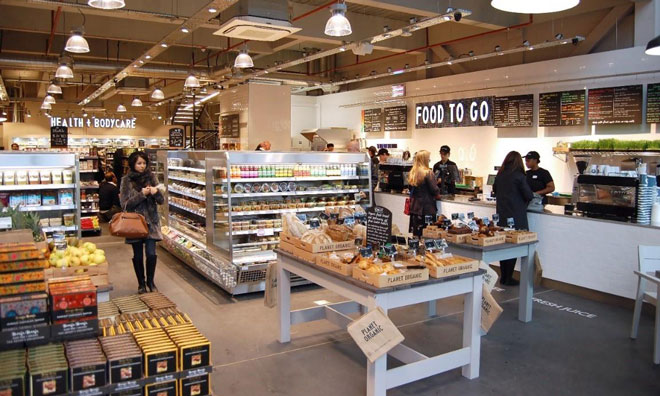 The UK's leading speciality health retailer, Planet Organic, is excited to announce its new addition to the free-from bakery department: an organic, gluten-free, vegan bread range from Good Grain Bakery.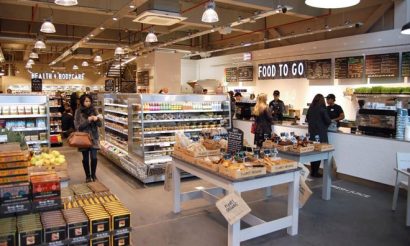 Made with a short list of simple, organic ingredients, Good Grain Bakery products are unique to the market and will be available across Planet Organic's seven London stores and eligible for next-day delivery through its London Fresh delivery service from August 11th. 
Planet Organic and will feature 450g sliced loaves in brown, seeded and caraway varieties, as well as a range of 70g crostini snack packs in three different flavours; beetroot & thyme, caraway & molasses and lightly salted. Each of the sliced loaves will retail for £3.25 and the crostini snack packs for £1.70. 
Good Grain Bakery highlights that not only are their breads free from gluten, egg and nuts & soy, they do not use glycerine or HPMC (the thickening agent Hydoxypropyl Methyl Cellulose E464) commonly used in free-from bread, so consumers can have a genuine 'free from' loaf which is as soft and delicious as a regular loaf of bread. 
"For years there lacked a suitable vegan bread available for my family and friends"
Commenting on the launch of its product ranges into Planet Organic stores, Good Grain Bakery founder, Tara Taylor, says:
"For years there lacked a suitable vegan bread available for my family and friends and whenever we did stumble upon something it tasted bland, or something very unlike real bread.
"With my children as my inspiration, I started Good Grain Bakery to provide premium-quality baked goods suitable for people with dietary restrictions but equally rewarding for regular bread eaters.  Since opening our London wholesale bakery, we have been amazed at the response we have had from people. In fact, we're currently in the process of moving to bigger premises so that we can keep up with demand and expand our range. 
"Having our products available in stores is a real milestone for us and we are sure that Planet Organic customers will love the range." 
Renée Elliott, founder of Planet Organic says, "We are delighted to be able to offer our customers such a fantastic selection of gluten-free products and welcome Good Grain Bakery's products to the range.
"We have a number of gluten-free bakery brands which perform very well for us and we are seeing a lot of innovation within this category at the moment, whether that be paleo breads or variations of raw breads. Good Grain Bakery is definitely an exciting brand for us as it does not only replicate an artisan 'gluten-full' loaf, but in our opinion tastes better."
To celebrate the launch of the new range, Planet Organic is offering its customers 20 per cent off all Good Grain Bakery products throughout August.
Related topics
Related organisations