Innovative new Nestlé Vera Naturae plant opens in Castrocielo
Sanpellegrino Group has officially inaugurated the new production site for Nestlé Vera Naturae mineral water bottling in Castrocielo, Italy…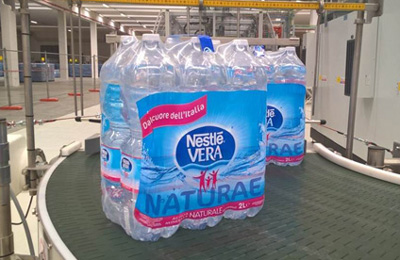 Sanpellegrino Group has officially inaugurated the new production site for Nestlé Vera Naturae mineral water bottling in Castrocielo, Italy.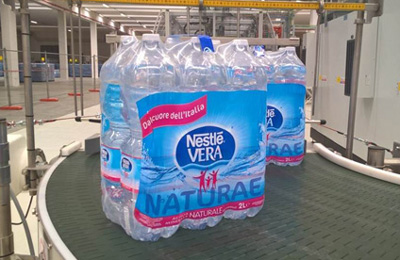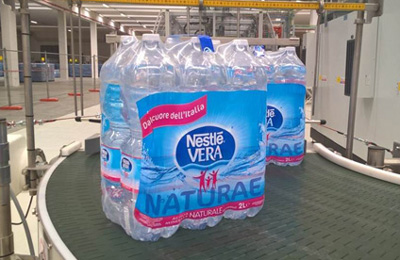 The industrial project, worth €16 million, stands out for its extremely innovative approach, which combines environmental sustainability and economic growth. The new plant not only represents an important growth and occupational opportunity at a local and regional level, but also presents a new model for future development of the entire mineral waters industry.
Webinar: eBook: Thermo Fisher Scientific Food Integrity Collection 2017
Over the course of the year Thermo Fisher Scientific have provided expert comment on a whole swathe of issues including food fraud, origin testing and labelling regulations. This collection also provides access to Thermo Fisher's Food Authenticity webinar series for 2017, where experts delve into olive oil characterisation, gelatin speciation, honey and chromatography, and more.
"Castrocielo new plant represents a proof of excellence not only in the entire Italian scenario, but also at an international level thanks to its innovative technologies, which make it Nestlé Waters' best site in the optimisation of the consumption of water per bottled litre," declared Marco Settembri, CEO of Nestlé Waters. "This industrial project is a further proof of Nestlé Waters desire to invest in innovation and sustainability, continuing to promote the local water resources."
Don't miss our new Food Waste conference!
This event pioneers the conversation on issues relating to food waste, from legislation to packaging and household trends. It will also equip delegates with the strategies and techniques for measuring, monitoring and analysing supply chain to identify areas of food wastage.
"Best in class" performances
The "smart factory" offers "best in class" performances, especially in energy savings. Thanks to the use of energy derived exclusively from renewable sources, the level of CO2 emissions is equal to zero: a result obtained through the use of photovoltaic systems, LED lights, heat recovery and retention systems.
With its ultramodern PET line, the factory is the leading Nestlé Waters' site in the optimisation of water consumption. Any waste materials are separately collected and subsequently recycled and all packaging used is 100% recyclable. Moreover, 95% of Nestlé Vera Naturae distribution happens with fully loaded trucks and direct deliveries, while indirect deliveries only occur within 200km.
Stefano Agostini, President and Chief Executive Officer of Sanpellegrino, commented: "This operation, that has a broad strategic importance, allows us to fulfil our multisourcing project, reaching our consumers in central Italy in a more direct and sustainable way. We strongly believe in the potential of the new factory, which has an overall production of 220 million litres of water during the first year, to bring a positive impact on the territory in terms of occupation, economic growth, promotion of local heritage and sustainability growth."
Related topics
Related organisations