Welch's Concord grapes break new ground with Juice Powder
Posted: 5 July 2016 | Victoria White, Digital Content Producer | 3 comments
The juice powder is made with a dehydration process that gently removes all the water from the fruit juice but captures its natural wholesomeness…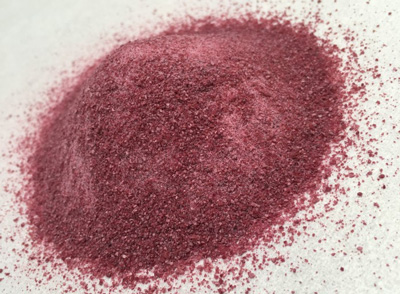 Welch's Global Ingredients Group has announced the launch of its new FruitWorx Concord Grape Juice Powder.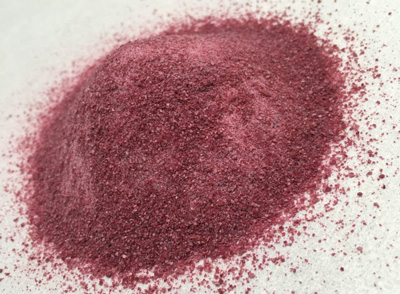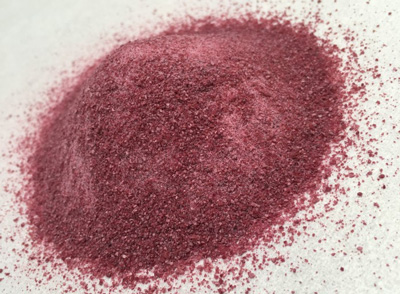 The powder is made with a dehydration process that gently removes all the water from the fruit juice but captures its natural wholesomeness and retains its bold flavour and rich purple colour. The resulting product is a free-flowing, soluble, low water activity powder, ideal for adding a unique and compelling twist to a host of applications, including in confectionery, dairy products, baked goods and snacks.
FruitWorx Concord Grape Juice Powder is made with real fruit juice. Welch says it delivers natural fruit sugars, is free from artificial colours, flavours or preservatives, and is non-GMO. In addition, it delivers the same kind of polyphenols found in Welch's 100% Grape Juice.
Commenting on the new product, Wayne Lutomski, the company's Vice President of International & Global Ingredients, said: "Nearly two years ago Welch's Foods Inc established the Welch's Global Ingredients Group to deliver the many benefits of the Concord grape to more people and places, in a range of new product formats. FruitWorx Concord Grape Juice Powder enables us to continue this mission, offering our customers a convenient way to bring the goodness of the Concord grape to a very wide range of applications, many of which are completely new categories for Welch's Global Ingredients Group."
Juice powder extends the FruitWorx brand
The new Concord grape juice powder is an extension of the existing FruitWorx brand, which already encompasses a range of Concord and Niagara grape-based fruit pieces, flakes and pastes, made using a concentration process called URC, developed by Taura Natural Ingredients. Welch's Global Ingredients Group also supplies Concord and Niagara grape juices as single-strength juices, concentrates and purées.
Named after Concord, Massachusetts – where it was first grown – the Concord grape is famous for its purple skin, bold taste and naturally occurring polyphenols. About 20 years of research has demonstrated that, thanks to the Concord grape and its polyphenols, Concord grape juice helps support a healthy heart. And, while more research is needed, preliminary studies suggest that Concord grape juice may provide benefits in other areas of health, including cognitive function.
Related topics
Related organisations