Innoscentia's digital sensing label awarded Global Innovation Award
Posted: 13 June 2016 | Victoria White, Digital Content Producer | No comments yet
Innoscentia was given the award for having developed a digital sensing label that can tell and monitor the actual status of packaged food…
The winner of EAT Stockholm Food Forum's Global Innovation Award 2016 has been announced as Innoscentia for having developed a digital sensing label that can tell and monitor the actual status of packaged food.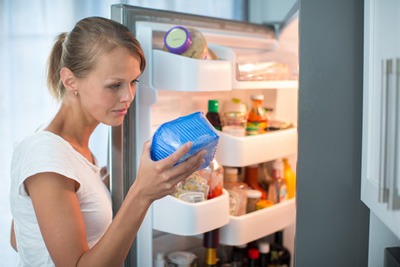 The core technology of his product is a sensing ink that reacts to gaseous waste products from bacterial activity. This reaction can be measured electronically and together with exciting solutions for printed electronics decoded into a digital signal.
According to co-founder and COO Erik Lindberg, Innoscentia's vision is to produce a label that can tell how food is actually feeling and provide the food value chain with increased security and traceability. The label has the potential to prolong the natural shelf-life of food as well as discover pathogenic outbreaks before they reach retail and the consumer.
Winner Erik Lindberg says he was very happy to receive the news about the award: "The global food tech scene is growing by the day, the competition for this award must be severe. It makes me extra glad that EAT Stockholm Food Forum and the jury has decided to recognise my innovation work with Innoscentia. Hopefully this award brings us one step closer to contributing to the food industry globally."
Innoscentia soon to conduct its first external financing round
Innoscentia has strategic partnerships with several meat producers in Scandinavia as well as future suppliers and distributors of the product. Lindberg says he and his co-founder Robin Thiberg saw the great potential in commercialising the technology. The duo has from day one worked with market driven product development of the company's technology, resulting in early traction from the food and packaging industry.
Innoscentia is currently financed by grants from the Swedish Innovation Agency, Vinnova and resources from the market. During the fall of 2016 Innoscentia will have its prototype ready and will also conduct its first external financing round.
The Global Innovation Award is a collaboration between Medicon Village and EAT Foundation. The Jury Chair, Dr Ursula Hultkvist Bengtsson, commented on this year's winning concept:  "The jury has found the Innoscentia approach, combining a printable sensor technology (smart package label) in order to detect food status a good combination of several of the GIA criteria. For Medicon Village AB a key theme is to prevent diseases and we believe that this technique can really prevent disease and at the same time not waste food that can be consumed safely. We would like to see this product on the market with a global reach out as quickly as possible."
Related topics
Related organisations