Katjes Magic Candy Factory takes its 3D magic candy to the States
Posted: 24 May 2016 | Victoria White, Digital Content Producer | No comments yet
This May, Katjes Magic Candy Factory team will embark on a whirlwind tour to take the world's first 3D printer for gummy candy to the USA…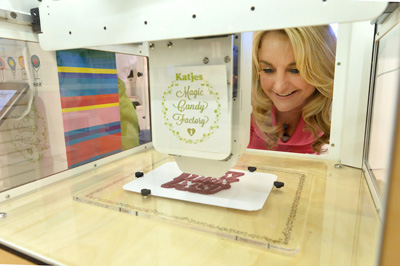 This May, Katjes Magic Candy Factory team will embark on a whirlwind tour to take the world's first 3D printer for gummy candy to the USA.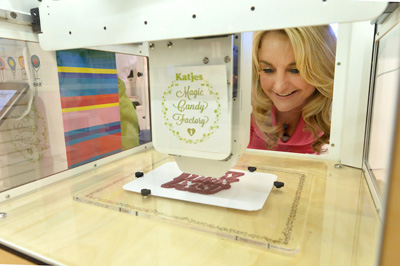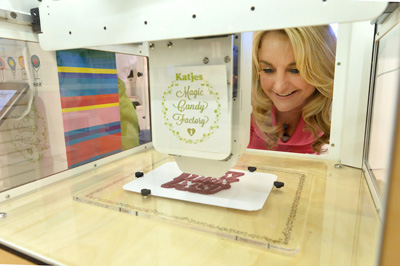 The Magic Candy Factory is partnering up with Dylan's Candy Bar to expand their 3D candy innovation empire.
"The Magic Candy Factory is a one of a kind innovation and we are so excited to bring our 3D printed confections to the USA. I have been a fan of Dylan's Candy Bar since I started in the confectionery industry 6 years ago and couldn't wish for a better partner', commented Melissa Snover, Managing Director of Magic Candy Factory.
It takes three minutes to print a candy
The Katjes Magic Candy Factory is not only the first food 3D printer to reach consumer retail markets but also is the fastest in the development segment. It takes the Magic Candy Factory about three to five minutes to print a candy weighing between 15-20 grams. This is of significance when compared to existing prototypes in other sectors that can take almost an hour to do the same. Furthermore, all products from the Magic Candy Factory are vegan, gluten & dairy free. They are made without gelatine and with all natural fruit and vegetable extracts to create something as natural as it is delicious.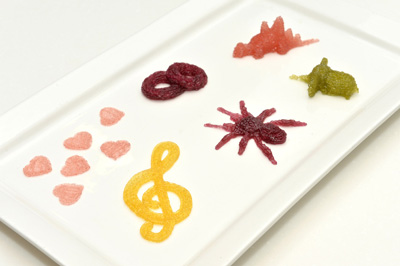 Visitors to the Magic Candy Factory have the opportunity to choose between more than 100 different designs and can even write their own name or draw their own special design in gummy candy as part of this magic experience. In addition, customers can print edible greetings to create very individual and delicious gifts. They can also choose between eight colour and flavour combinations. 
FDM modelling
The Magic Candy Factory is based on FDM (fused deposition modelling). Here, a special mixture of natural vegan ingredients is heated up and then applied using a nozzle to produce the different shapes and unique choice of combinations. The shapes were developed by the Katjes UK team with the help of 3D modelling software, and turned into G-code instructions that tell the printer where, at what speed and what frequency it needs to apply each of the layers.
Magic Candy Factory 3D fruit gummies are available at the Berlin location "Katjes Café Grün-Ohr" as well as at Candylicious at Dubai Mall and Dublin Airport Terminal 1. From beginning of June 2016 on they also can be purchased online throughout Europe, all of the USA, Mexico and Canada. Katjes says 2016 will definitely be the year of the innovation's global rollout. The goals are ambitious because the company is seeking substantial growth in the global segment of personalised confectionery.
Related topics
Related organisations