New Lovibond® EComparator 2000 Pt Co – The best of both worlds
Progressing from visual to automatic colour measurement…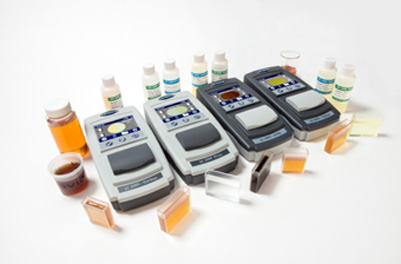 Progressing from Visual to Automatic Colour Measurement
The EComparator series advances colour measurement to enable users to progress from Visual (subjective) to Electronic (objective) results. Traditionally, the Lovibond® team has been renowned for its supply of electronic (photometric) and visual (comparator method) instruments. Colour graders who are used to the traditional comparator series sometimes find the upgrade to an electronic system daunting. The assurance of relying on physical colour difference is diminished. This transition has now been made easy.
The EC 2000 Pt Co (range 0-500 at a resolution of 1 Pt-CO unit – ASTM D1209 Standard)
The EC 2000 range provides users with a Two Field View visual representation in alignment with the popular Lovibond® Comparator 2000+ and Nessleriser system widely used today.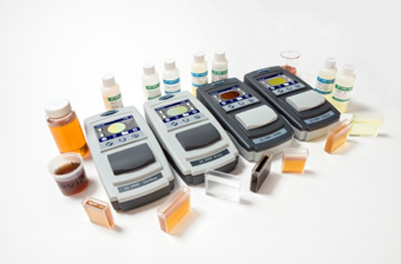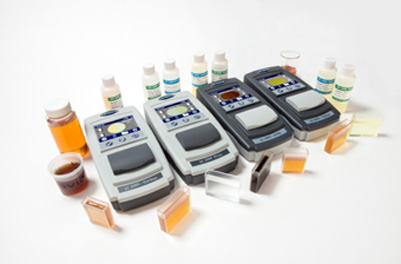 With the EComparator series, viewers can view the colour difference with on-screen colour and on-screen numerical display. Touch screen technology makes the EComparator easily programmable with instinctive menus on screen. Users can set language, date and time, view preferences and create projects with individual tolerance settings. An on-screen warning system of "within tolerance" (green), "outside tolerance" (red) and "on border of tolerance" (amber) provides the user with immediate information on the sample.
User friendly ergonomics and an intuitive interface guarantee new users can be quickly training and easily supported. Large data storage (>20,000) readings and USB connectivity ensure readings can be stored and shared easily and quickly. The EComparator Series enables immediate reporting from the Laboratory or on-site.
Lovibond® accuracy and efficiency is apparent throughout. EComparators are supplied with Certified Glass and Liquid Reference Standards enabling quick and simple validation. The instruments are equipped with an integrated light shield to protect the sample from ambient light and a flexible path length and cell choice (glass or plastic) for flexibility of application. With robust casing and a small laboratory footprint, the EComparator Series is the ideal solution for users wishing to experience the benefits of immediate, accurate, electronic readings: the best of both worlds.
The scale
Platinum-Cobalt/Hazen/APHA Colour (ASTM D 1209)/True Color Units (TCU)
Often referred to as Pt-Co, Platinum-Cobalt, Hazen, APHA Colour or True Color Units – all terms are interchangeable and equally valid. This scales is typically used to measure clear to dark amber liquids.
Originally defined by specified dilutions, it ranges from 0 at the light end of the scale to 500 at the darkest.
The scales is used extensively in the water industry but also for clear oils, chemicals and petrochemicals such as glycerine, plasticisers, solvents, carbon tetrachloride and petroleum spirits.
Related topics
Related organisations