Mars completes acquisition of cocoa farm Hacienda La Chola
Posted: 18 April 2016 | Victoria White, Digital Content Producer | No comments yet
The acquisition of Hacienda La Chola will expand Mars' network of research farms, which includes facilities in Brazil and Indonesia…
Mars Chocolate has completed the purchase of Hacienda La Chola, one of the world's leading farms for cocoa yield and farm management practices.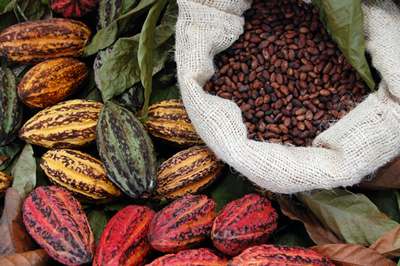 Hacienda La Chola, located in Guayaquil, Ecuador, has become one of the most successful farms in the world, and a pioneer in farming several varieties of cocoa. The farm was established in 1995 when Francisco Solá Medina, owner of Naturisa, a shrimp farming operation, took advantage of the new irrigation system installed in Cerecita to supply the Santa Elena Peninsula. In doing so, he created a highly productive farm in the dry coastal region of Guayas Province. The current management has demonstrated innovation in both technology and farm management techniques which have contributed to the farm's success. Hacienda La Chola is dedicated to 485 hectares (just over 1,198 acres) of land for cocoa crops and another 84 hectares (just over 207 acres) for mango.
Acquisition expands Mars' network of research farms
The acquisition of Hacienda La Chola will expand Mars' network of research farms, which includes facilities in Brazil and Indonesia. The company said that together, these farms will allow it to scale up its robust plant science research and its practical experience, accelerating deployment of best farming practices and technologies to small holder farms around the world. This is an important and logical next step as Mars seeks to advance its Sustainable Cocoa Initiative, build learning and expertise, and further its efforts to ensure a sustainable supply of quality cocoa, making it a crop of choice for generations of farmers.
Commenting on the acquisition, Andy Harner, Vice President, Global Cocoa & Sustainability at Mars, said: "By bringing together our plant science with the ability to test our findings at scale, we can increase our knowledge and understanding of how to bring these practices to the cocoa sector. This will be good for Mars, good for the cocoa sector, and good for the livelihoods of farmers around the world."
"We are honoured that such a reputed global company as Mars has taken interest in the work that we have done for the last twenty years, and we think is great news for Ecuador and the future of its cocoa industry," added Francisco Solá Medina, President at Naturisa.