The Dairy Council rewards research on milk in sports nutrition
Two students have been awarded with The Dairy Council Sports Nutrition Award for their research into the benefits of dairy in sport and exercise nutrition…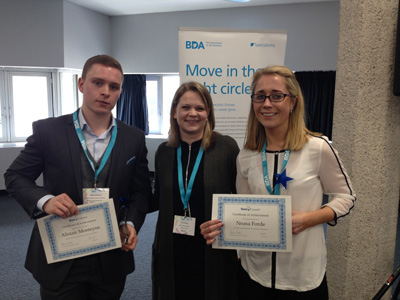 Two students have been awarded with The Dairy Council Sports Nutrition Award for their cutting-edge research into the benefits of milk and dairy in sport and exercise nutrition.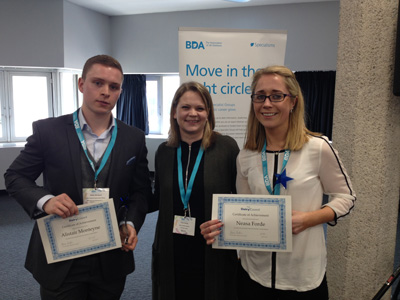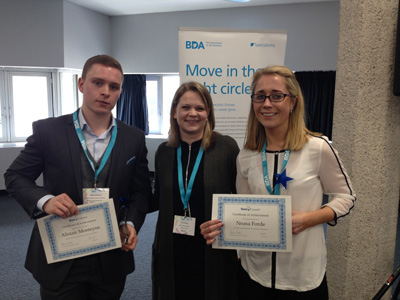 The winning students, Alistair Monteyne from Loughborough University, and Neasa Forde from Ulster University, were awarded with their prize at the SENr breakout session, part of the British Dietetic Association (BDA) live Event.
The competition, open to Sports and Exercise Nutrition (SENr) registered graduates and students, saw applicants compose a formal, evidence-based paper on the use of dairy foods as part of a healthy, balanced diet in sports nutrition and elite performance.
Alistair's entry was a primary research piece investigating the effects of a protein or carbohydrate drink on appetite regulation after exercise, and Neasa submitted a review of the efficacy of popular protein drinks for athletes and recreational exercisers.
On receiving her award, Neasa said: "What a great experience to have the opportunity to present alongside individuals who are experts in their field of nutrition. Thank you to The Dairy Council and SENr for this opportunity."
Alistair added: "Thank you for the opportunity to present and it's a great honour to be given the award."
Dr Anne Mullen, Director of Nutrition at The Dairy Council, commented: "As ever, the standard this year was very high and The Dairy Council would like to thank everyone who entered. The Sports Nutrition Award recognises the current talent in sports nutrition and highlights the growing evidence to support the use of milk in sport. The award has been very successful and we are looking forward to running it again later in the year."
Related topics
Related organisations